'I'll Be Lonely When You Leave' CL Reveals She Was Immensely Emotional After 2NE1's Coachella Performance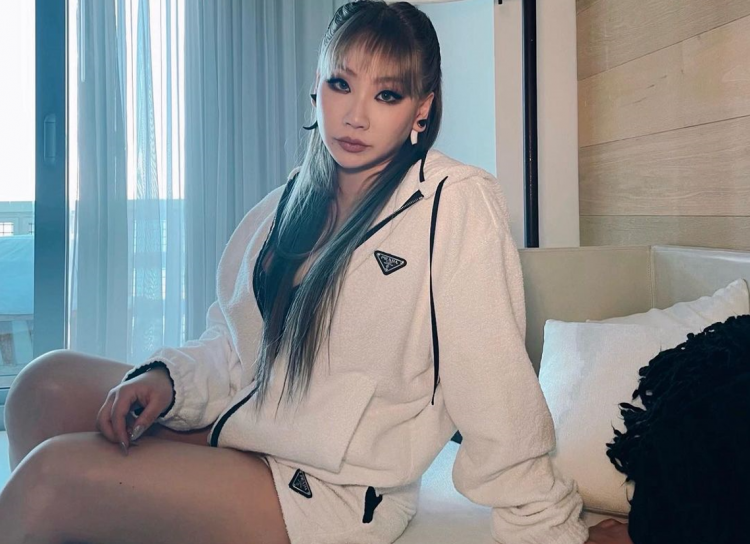 2NE1's CL was recently featured as a guest on an episode of tvN's program "You Quiz on the Block" which aired on the 25th of May.
READ: 2NE1's CL Apologizes To Jo Se Ho For Drunken Actions At Taeyang's Wedding
Notably, the K-Pop icon talked about a special instance in April. She shared this when she talked with "You Quiz on the Block" MCs Yu Jae Seok and Cho Sae Ho. As per CL, this was when 2NE1 performed together for the first time in seven years at the "Coachella Valley Music and Arts Festival."
2NE1's CL mentioned the time when she was coming back to the palace she stayed in after the legendary performance.
"It took about 40 minutes to get to our accommodation, but nobody talked in the car during that time. We all just stared out the window, trying to just cherish the memory of all those times, as they were so precious," CL explained.
CL added that after putting everything into their hearts like that, 2NE1 arrived at the accommodation. The K-Pop idols then started their own after-party. Having a great time, 2NE1 had burgers and spicy noodles while dancing all night.
Though the fun event quickly became emotional as CL revealed that she cried in front of DARA, Park Bom, and Minzy for the very first time the very next day.
CL added, "DARA and Bom flew back to Korea the following day. I've never cried in front of them before, but for some reason, I got so emotional at that time. I just cried and cried on the way to the airport to send them off."
Following the revelation, an interview featuring DARA was played. In the interview, the 2NE1 member talked about the same instance.
As per DARA, her fellow 2NE1 member cried so much on that day. CL notably held onto their hands for a long time. DARA shared, "She's not that sort of person, so I was really surprised. She's usually too cool that I've always thought to myself, 'Nothing would ever make her cry.'"
Furthermore, as CL cried, she said to the other 2NE1 members that she was going to feel so lonely once they all leave. "I think she had this anxiety that this moment would never come again," DARA concluded.
READ: 2NE1 Shocks The World With A Surprise Reunion At Coachella After 6 Years
2NE1's special performance during this year's Coachella was truly legendary and fans are excited to see more from the girl group in the future.
Check out the interview here:
© 2023 Korea Portal, All rights reserved. Do not reproduce without permission.
Tags:
You Quiz on the Block
,
You Quiz On The Block news
,
You Quiz On The Block updates
,
CL You Quiz on the Block
,
You Quiz on the Block CL
,
You Quiz on the Block Dara
,
Dara You Quiz on the Block
,
2NE1 You Quiz on the Block
,
You Quiz on the Block 2NE1
,
TvN
,
tvN news
,
tvN updates
,
tvN show
,
tvN program
,
kwave
,
kwave news
,
kwave updates
,
Kpop
,
kpop news
,
Kpop updates
,
2NE1
,
2NE1 news
,
2NE1 updates
,
2NE1 CL
,
2NE1 CL news
,
2NE1 CL updates
,
2NE1 Dara
,
2NE1 Dara news
,
2NE1 Dara updates
,
CL
,
CL News
,
CL updates
,
Dara
,
Dara news
,
Dara updates