Minzy Reveals That She Was Worried Prior To 2NE1's Surprise Coachella 2022 Performance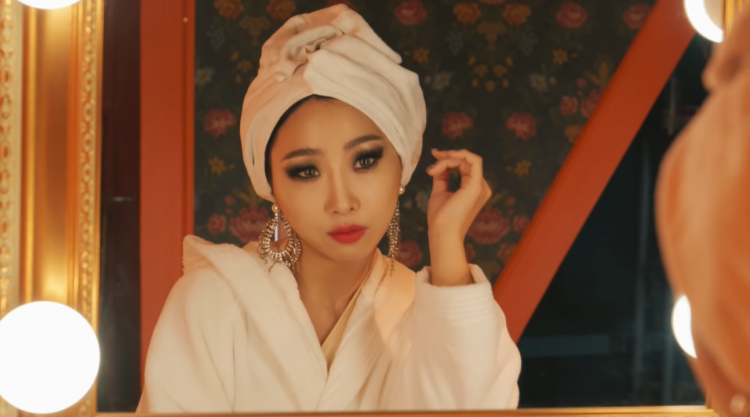 2NE1's reunion performance during this year's Coachella was one of the main highlights of the music festival, and it was also the first time the K-pop girl group performed together as a complete group after 7 years, performing their hit song "I Am The Best."
READ: 2NE1 Shocks The World With A Surprise Reunion At Coachella After 6 Years
Notably, 2NE1's leader, CL, recently talked about the K-pop group's surprise reunion and the reason why they came together in a recent Instagram update. Not long after CL's post, Minzy also took to the time to talk about the surprising and fun reunion.
2NE1's Minzy revealed, "It was nice to see the faces of so many spectators while performing at a big event with the members after a long time. It was a moment where I felt so many different emotions."
Furthermore, 2NE1's Minzy went on to add that she thought that fans would like the performance because it was prepared for them after waiting for a long time. On the other hand, though, the K-pop idol explained that she was also worried that fans might have forgotten 2NE1.
"Still, they showed so much support and interest that I am very thankful," 2NE1's Minzy admitted.
Minzy then followed up by saying that the 2NE1 members were told about the Coachella performance on CL's birthday and while preparing for their performance, the K-pop group was able to talk to each other about how they have been doing.
"We openly shared our thoughts about the performance and the fans who were waiting for us. We were able to prepare for the performance while making good memories," 2NE1's Minzy went on to add.
Minzy then concluded by sharing that this year's Coachella was a time that all four of 2NE1 members were grateful for, due to being able to prepare for such a wonderful stage together. The K-pop idol also thinks that their performance was another event that will be recorded in their lives.
READ: Sandara Park Recovers Gracefully After Hilarious Accident During 2NE1's Coachella 2022 Performance
"We will remain as one in everyone's hearts, and we will do our best for the fans who have been waiting for all four of us," 2NE1's Minzy wholeheartedly noted.
© 2023 Korea Portal, All rights reserved. Do not reproduce without permission.
Tags:
kwave
,
kwave news
,
kwave updates
,
Kpop
,
kpop news
,
Kpop updates
,
coachella
,
Coachella news
,
Coachella updates
,
Coachella 2022
,
Coachella 2022 news
,
Coachella 2022 updates
,
2022 Coachella
,
2022 Coachella news
,
2022 Coachella updates
,
Coachella 2NE1
,
2NE1 Coachella
,
Coachella 2022 2NE1
,
2NE1 Coachella 2022
,
2022 Coachella 2NE1
,
2NE1 2022 Coachella
,
2NE1
,
2NE1 news
,
2NE1 updates
,
2NE1 reunion
,
2ne1 reunited
,
2NE1 Minzy
,
2NE1 Minzy news
,
2NE1 Minzy updates
,
Minzy
,
Minzy news
,
Minzy updates