2NE1's CL Apologizes To Jo Se Ho For Drunken Actions At Taeyang's Wedding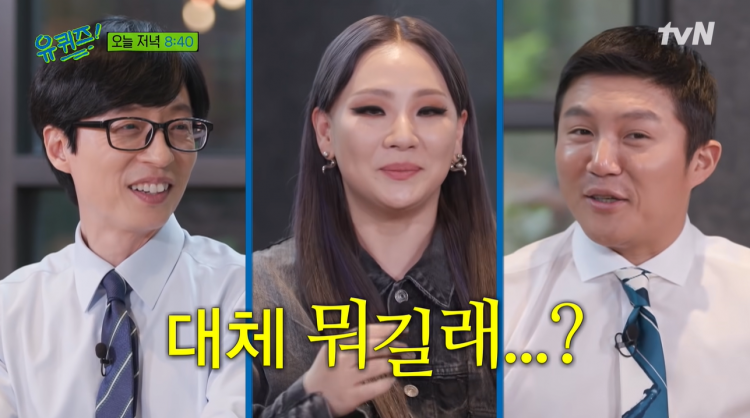 Accidents happen to the best of us. Even to the most popular of K-Pop stars!
READ: CL Reveals The Real Reason Why 2NE1 Had A Coachella 2022 Reunion
CL was featured as a guest on the 25th of May episode of "You Quiz On The Block." In a former episode, the 2NE1 member expressed how she made her first acquaintance with comedian Jo Se Ho. The K-Pop idol began by noting how she met the comedian.
"I wasn't going to talk about this because it is so embarrassing, but I want to make an apology," 2NE1's CL expressed.
Furthermore, 2NE1's CL noted she was not in the best condition during the wedding. The K-Pop star also admitted that she was nervous as she had to sing.
"On that day I wore a black suit and a green fur coat. Entering the church, I tripped over the fur and fell. They hushed me in, and I wasn't able to concentrate on the wedding. Leading up to me singing, everyone was asking if I was alright and why I wore the fur jacket," 2NE1's CL shared.
Similar to most people, nervousness made the idol drink two glasses of champagne. Thus, when she saw comedian Jo Se Ho, CL could not keep her excitement.
"I was so nervous that I drank two glasses of champagne on an empty stomach. When Dara unnie went to greet Jo Se Ho because she knew him, I was already drunk, and as soon as I saw him, I pinched his cheeks. I was too up," 2NE1's CL concluded.
Hence, 2NE1's CL then apologized to Jo Se Ho. The idol stated that she was immensely embarrassed to look at the comedian. Jo Se Ho then expressed that the incident stunned BIGBANG's G-Dragon as well.
Jo Se Ho adorably shared, "What's funny is, seeing this, GD asked if we knew each other. But when I told him, we had just met GD yelled, 'CL, what are you doing?'"
READ: Sandara Park Recovers Gracefully After Hilarious Accident During 2NE1's Coachella 2022 Performance
Check out CL and Jo Se Ho's conversation below:
© 2023 Korea Portal, All rights reserved. Do not reproduce without permission.
Tags:
Jo Se Ho and CL
,
CL and Jo Se Ho
,
kwave
,
kwave news
,
kwave updates
,
Kpop
,
kpop news
,
Kpop updates
,
2NE1
,
2NE1 news
,
2NE1 updates
,
2NE1 CL
,
2NE1 CL news
,
2NE1 CL updates
,
CL
,
CL News
,
CL updates
,
Jo Se Ho
,
Jo Se Ho news
,
Jo Se Ho updates
,
You Quiz on the Block
,
You Quiz On The Block news
,
You Quiz On The Block updates