HYBE Allegedly Negotiating With The Lawyers Of Victims & Plans On Keeping Kim Garam In LE SSERAFIM's Lineup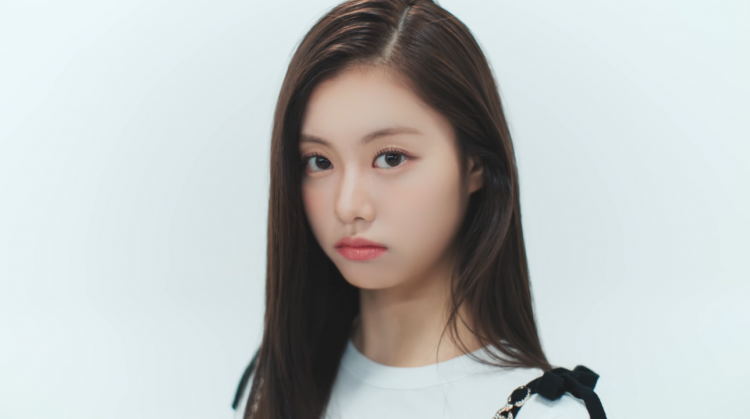 It seems like netizens' pleas fall on deaf ears. Recently it was reported that HYBE and Source Music are still planning on keeping Kim Garam in LE SSERAFIM.
Earlier this week, LE SSERAFIM's Kim Garam was placed on hiatus after her school violence scandal went viral on social media. Notably, an ex-schoolmate accused Garam of bullying. Following this, others have stepped up to share their similar experiences.
At present, LE SSERAFIM has kept promoting on music shows as a K-Pop group of 5 members.
READ: LE SSERAFIM Minus One: Source Music & HYBE Announces Kim Garam's Hiatus & More
Though fans have smelt something fishy as HYBE seems to not want to remove Kim Garam from LE SSERAFIM. Suspiciously, as the girl group continues to promote, they have not been posting photos or scheduled activities.
Due to this, netizens have reason to believe that the label is trying to lessen its digital footprint of Kim Garam. Supplementing this, Korean media outlets shocked netizens when reports revealed that HYBE seems to not have any plans on permanently removing Kim Garam from LE SSERAFIM.
As per an industry representative, HYBE currently has no plans for the group to continue with five members. The industry representative took an interview with media outlets only to add to the theory of netizens.
"As they continue to repeat their attitude of not accepting and applying the fans' criticisms, the distrust toward HYBE grows worse. Recently, as fandoms are sensitive to school violence, sexual assault, and sexism, they should be careful but it'll be hard for HYBE to come up with a better plan than their current actions," an Industry Insider revealed.
Furthermore, more reports indicated that HYBE has already met up with Daeryun Law. They are notably representative legal firm for a supposed victim of Kim Garam, Yoo Eunseo. The reason for this was that HYBE is supposedly in discussions for a private settlement out of court.
Stay tuned for more news and updates regarding LE SSERAFIM and other K-Pop artists!
© 2023 Korea Portal, All rights reserved. Do not reproduce without permission.
Tags:
kwave
,
kwave news
,
kwave updates
,
Kpop
,
kpop news
,
Kpop updates
,
HYBE
,
HYBE artists
,
HYBE LE SSERAFIM
,
HYBE Labels
,
HYBE Labels artists
,
HYBE Labels LE SSERAFIM
,
Source Music
,
Source Music artists
,
Source Music news
,
Source Music Updates
,
Source Music LE SSERAFIM
,
Source Music LE SSERAFIM Kim Garam
,
Source Music Kim Garam
,
LE SSERAFIM
,
LE SSERAFIM news
,
LE SSERAFIM updates
,
LE SSERAFIM Kim Garam
,
LE SSERAFIM Kim Garam news
,
LE SSERAFIM Kim Garam updates
,
Kim Garam
,
Kim Garam news
,
Kim Garam updates
,
Garam
,
Garam news
,
Garam updates