HYBE & Source Music Drops Initial Statement Towards Kim Garam's Supposed Victim + LE SSERAFIM Cancels Schedule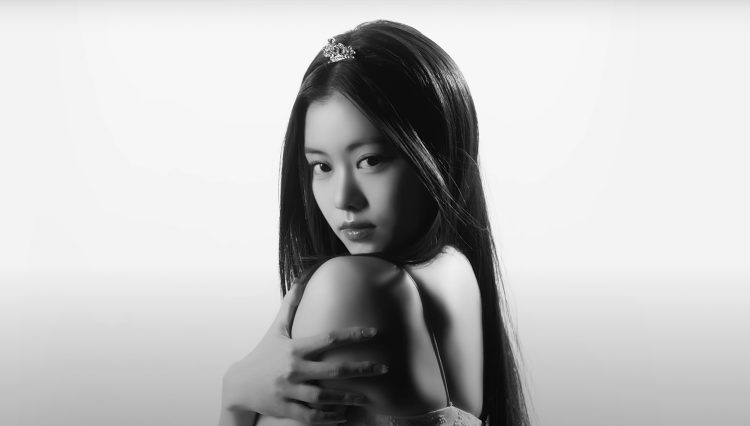 Just recently, the supposed victim of Kim Garam's bullying revealed her side. Alongside her legal counsel, she went forward to share the trauma she went through via a statement.
In their words, they revealed that the details are currently one-sided, being the point of view of HYBE, Source Music, and Kim Garam. They are currently forming their own official statement.
Following this, HYBE and Source Music released an initial statement on the matter.
HYBE and Source Music's full statement is as follows:
"Hello, this is HYBE and Source Music.
Earlier this afternoon, the law firm Daeryun shared their position regarding their client's statement of alleged school violence by LE SSERAFIM's Kim Garam, and it was distributed to the media.
First of all, we regret that Daeryun unilaterally announced its position to a large number of media outlets, even though a number of minors are involved in the controversy related to LE SSERAFIM's Kim Garam.
We would like to say that Daeryun compiled and published the events that occurred in 2018 in a way that makes their side look advantageous, so we will compile and share our official position shortly. Therefore, journalists should refrain from reporting on the basis of one-sided arguments.
Once again, the controversy began with the spread of false information about a member who was about to debut. Judging that this act of spreading false information was malicious, we immediately took legal action and are still proceeding with this process.
Even though the member was the target of malicious attacks from those online hiding behind anonymity, we didn't actively explain the details as many of those involved in what happened were in their first year of middle school and they are still minors.
However, the details in the 2018 case are currently being communicated only from one point of view, so we will clarify and release our position as soon as our review of Daeryun's claims is completed.
Thank you."
READ: Underfire Yet 'FEARLESS': LE SSERAFIM Slammed With Criticism After Winning First Place On 'Music Bank'
Furthermore, today, Source Music officially announced that all of LE SSERAFIM's scheduled activities for the day have been canceled. This includes the girl group's appearance on KBS 2TV's "Music Bank."
© 2023 Korea Portal, All rights reserved. Do not reproduce without permission.
Tags:
kwave
,
kwave news
,
kwave updates
,
Kpop
,
kpop news
,
Kpop updates
,
HYBE
,
HYBE artists
,
HYBE LE SSERAFIM
,
HYBE Labels
,
HYBE Labels artists
,
HYBE Labels LE SSERAFIM
,
LE SSERAFIM
,
LE SSERAFIM news
,
LE SSERAFIM updates
,
LE SSERAFIM Kim Garam
,
LE SSERAFIM Kim Garam news
,
LE SSERAFIM Kim Garam updates
,
Source Music LE SSERAFIM Kim Garam
,
Source Music
,
Source Music news
,
Source Music Updates
,
Source Music Kim Garam
,
Source Music LESSERAFIM
,
Source Music LESSERAFIM Garam
,
Source Music Garam
,
LE SSERAFIM Garam
,
LE SSERAFIM Garam news
,
LE SSERAFIM Garam updates
,
Kim Garam
,
Kim Garam news
,
Kim Garam updates
,
Garam
,
Garam news
,
Garam updates