From Enemies To BFFs, MAMAMOO's Wheein Admits She Disliked Hwasa In The Beginning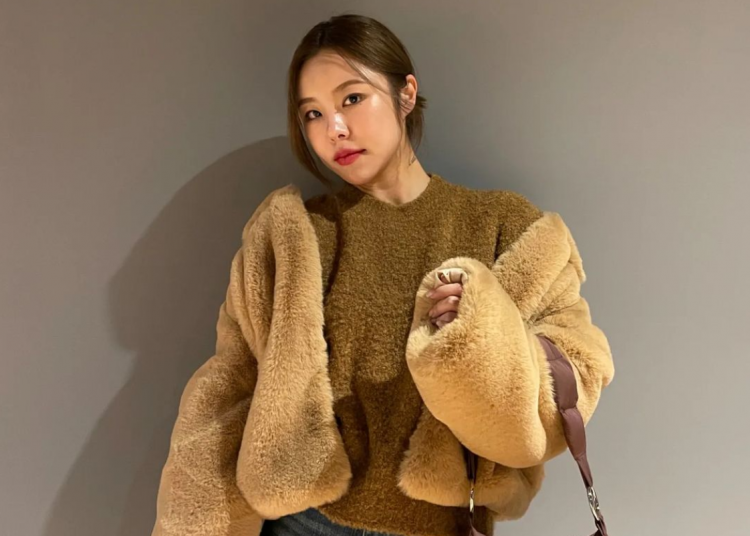 Who would have thought that current BFFs were previous enemies? MAMAMOO's Wheein recently revealed that she was initially not close with maknae Hwasa.
On the 24th of May Wheein Was featured in an episode of MBC's "That Oppa from the Tteokbokki Place." In the program, the K-Pop idol talked about how she knew Hwasa. Notably, the two MAMAMOO members have known each other since middle school.
READ: A Fiesty 'Wind Flower': MAMAMOO's Hwasa Faces 'Attitude Controversy' After Recent 'Seoul Check-in' Episode
MAMAMOO's Wheein shared that she and Hwasa met on the very first day of a new term. This was when they were in middle school. Additionally, the two were also in the same class.
"I didn't like her at first. Nobody asked her to sing, but she randomly sang in front of other classmates. When I saw her do that, I was like, 'Wow, I don't think I'll ever become close to her.' She seemed like a total attention seeker," MAMAMOO's Wheein added.
After this, MAMAMOO's Wheein revealed how she and Hwasa became close.
The "Make Me Happy" singer shared that as the two introduced themselves to the class, Hwasa came up to her. "I like you. Let's be friends" Hwasa revealed. Thus, the two got along well, and the two wanted to be singers. This is how their close friendship began.
"Later on, Hwasa told me why she wanted to be friends with me. I tested my hair straightener the night before but had just come to school with that somewhat messy tested hair because I woke up too late to wash it. I wrapped my scarf only once around my neck and placed my hair behind the scarf," MAMAMOO's Wheein adorably shared.
READ: Third Generation Domination: TWICE, BLACKPINK, & Red Velvet Are The Reigning Queens Of Twitter, See Full Rankings
While laughing, Wheein expressed that Hwasa and her were cool as the maknae wanted to be friends with her. Since the two wanted to be singers, they ended up going around different agencies to audition.
Amazingly, both Wheein and Hwasa got in RBW and debuted together in MAMAMOO. The rest is history.
© 2023 Korea Portal, All rights reserved. Do not reproduce without permission.
Tags:
kwave
,
kwave news
,
kwave updates
,
Kpop
,
kpop news
,
Kpop updates
,
Mamamoo
,
MAMAMOO News
,
MAMAMOO Updates
,
MAMAMOO members
,
MAMAMOO Hwasa
,
MAMAMOO Hwasa news
,
MAMAMOO Hwasa updates
,
Hwasa
,
Hwasa news
,
Hwasa updates
,
MAMAMOO Wheein
,
MAMAMOO Wheein news
,
MAMAMOO Wheein updates
,
Wheein
,
Wheein news
,
Wheein updates
,
Wheein and Hwasa
,
Hwasa and Wheein
,
MBC
,
MBC news
,
MBC updates
,
MBC That Oppa from the Tteokbokki Place
,
That Oppa from the Tteokbokki Place
,
That Oppa from the Tteokbokki Place news
,
That Oppa from the Tteokbokki Place updates