How Did MAMAMOO Really Feel Regarding Wheein's Departure? Find Out Here!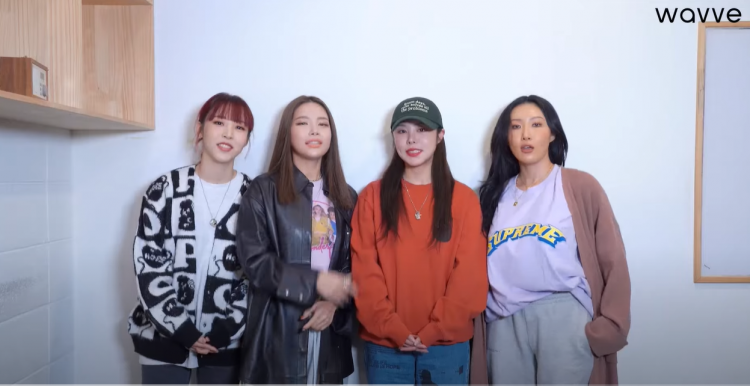 Earlier in August of 2021, MAMAMOO's Wheein decidedly parted ways with RBW, signing with THE L1VE. The K-pop idol, although still a member of MAMAMOO for the time being, alongside her fellow members had a lot to say about the matter in their documentary.
READ: MAMAMOO's Wheein Officially Signs With VIXX Ravi's Label, THE L1VE!
Notably, MAMAMOO had a special talk on their documentary entitled "MMM_Where Are We Now." In the documentary, MAMAMOO's Hwasa, Solar, and Moonbyul expressed how they really felt when the K-pop idol parted ways with their agency RBW.
In MAMAMOO's documentary entitled "MMM_Where are we now," which dropped via Wavve, the members of the K-pop girl group shared their unscripted feelings regarding Wheein's decision.
In the documentarey, the MAMAMOO members one by one began to cry at a time when they talked about the past. At a certain point, Wheein's decision to leave her agency was breached and Solar, the leader of the K-pop girl group, revealed her disappointment.
MAMAMOO's Solar expressed, "Wouldn't it be better to keep the name MAMAMOO together?"
Adding to this, MAMAMOO's Moonbyul then asked, "But is this the end?"
Among all the members though, MAMAMOO's Hwasa was Wheein's closest friend. The two K-pop stars have been friends since middle school and the MAMAMOO maknae confessed that she felt a lot of emotions after hearing the news.
"I understand Wheein's feelings. I agree. I can't even say this. It's just, it's just heartbreaking. Whenever I think about Wheein, I cry. Even after work, when I came home, I cried a lot because of her. I'm upset. I'm angry, but I'm heartbroken and worried at the same time. We've been together since we were young, so I really wish for Wheein's happiness wherever she goes. I think that's all."
READ: Is Wheein Dating A CEO? MAMAMOO Member Embroiled In Dating Rumors!
Wheein and the other MAMAMOO members then began crying after hearing Hwasa's words. Regardless, the members of MAMAMOO are here and are willing to keep giving their all as a K-pop group.
© 2022 Korea Portal, All rights reserved. Do not reproduce without permission.
Tags:
MMM_Where Are We Now
,
MMM_Where Are We Now news
,
MMM_Where Are We Now updates
,
MAMAMOO MMM_Where Are We Now
,
MMM_Where Are We Now MAMAMOO
,
MMM_Where Are We Now documentary
,
MAMAMOO documentary
,
kwave
,
kwave news
,
kwave updates
,
Kpop
,
kpop news
,
Kpop updates
,
RBW
,
RBW news
,
RBW updates
,
RBW artists
,
RBW MAMAMOO
,
Mamamoo
,
MAMAMOO News
,
MAMAMOO Updates