YouTube Now Highlights 'Most Replayed' Sections Of Videos For Convenient Skipping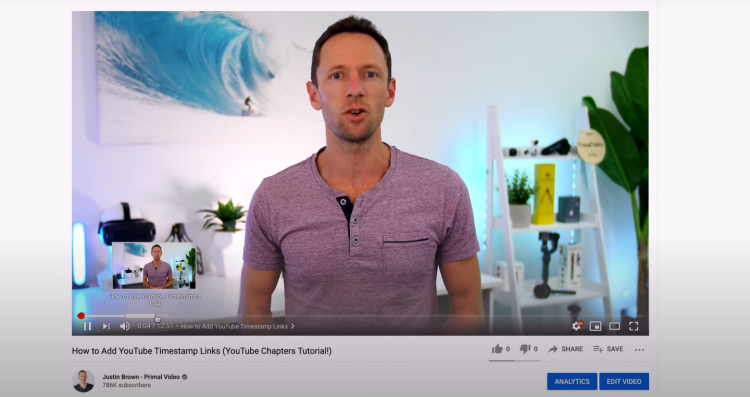 Sometimes there's just that one catchy joke, line, or moment in a YouTube video that you want to quickly see for yourself, scrolling through the comment section to see if someone kindly left a time stamp. YouTube makes that slightly easier by now letting users highlight the "most replayed" parts of videos in its web player and mobile apps.
The feature had previously been made available for YouTube Premium subscribers as a test but has recently been launched for all users. You will be able to identify the most popular parts of a video from a graph that appears over a moused-over progress bar.
READ: YouTube Is Pilot Testing Advertisements On YouTube Shorts
"If the graph is high, then that part of the video has been replayed often. You can use the graph to quickly find and watch those moments," YouTube explained.
The simple function offers a bunch of possibilities. It can be convenient for a casual replay, but over time it might split or direct the attention of viewers when watching a clip. The data can be potentially useful for creators to recognize key elements or subscriber favorite segments in their videos aside from typically asking in the comments below. Some YouTube creators say it can create unwanted pressure, too, however.
YouTube announced the feature as part of a bundle of updates that relatedly work to splice up longer videos into more manageable and accessible chunks. The functions will complement well with YouTube's existing "chapters" feature, which already lets creators break videos into preview chunks with timestamps.
READ: Instagram Is Experimenting On A Pinned Grid Post Feature
The revealed features include a new way to loop parts of videos that launched last year but hadn't formally been announced and an upcoming test for Premium subscribers that will let users "seek to the exact moment in a video that you want to watch". YouTube hasn't provided any more details for the latter at the time being.
All these options can hopefully boost the long-form experience in the platform as well as let those videos be just as accessible by letting users catch up on highlights that everyone in the comment section appears to already be talking about.
© 2023 Korea Portal, All rights reserved. Do not reproduce without permission.