YouTube Is Pilot Testing Advertisements On YouTube Shorts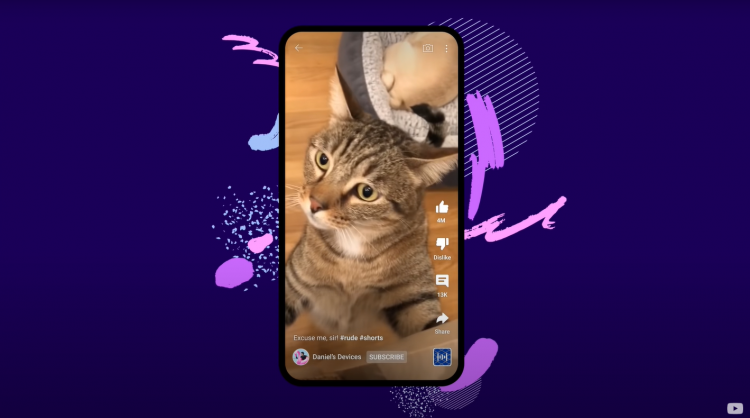 YouTube is beginning to test advertisements on YouTube Shorts, its short-form video feature similar to that of TikTok and Instagram.
The advertisements focused in their trials are app-install ads and other promotions, according to Google's chief business officer, Philipp Schindler, in a statement to shareholders last week.
"We are experiencing a slight headwind to revenue growth as Shorts viewership grows as a percentage of total YouTube time," Alphabet CFO Ruth Porat said. "We are testing monetization on shorts, and early advertiser feedback and results are encouraging."
READ: Google's Expanded Settings Will Help You Avoid Ads About Gambling And Dating
According to Google and Alphabet CEO, Sundar Pichai, YouTube's Shorts is generating 30 billion daily views, which is four times that of last year's.
"We've seen significant investment in online video, and there's been a ton of innovation, but there are 2 billion logged-in viewers who visit YouTube every single month," Pichai conveyed. "More people are creating content on YouTube than ever before, and the team remains very focused in trying to help innovate."
YouTube's ad-revenue growth went up, reaching $6.86 billion, based on its first-quarter earnings report for this year, however, the spike was below analyst expectations (of $7.51 billion). The company noted an observed drop in direct response ads, such as app-install campaigns.
READ: Microsoft Reportedly Plans To Display Ads In Free-to-play Xbox Video Games
Just last year, YouTube announced a $100 million creator fund for Shorts to incentivize and entice creators into using the new feature when it came out. The fund can't be requested to help with content production, rather, YouTube reached out to creators each month whose videos exceeded certain milestones and rewarded them for their contribution.
The video-sharing platform said that it would pay creators making popular videos up to $10,000 per month. It was an alternative to ads as a way of compensating creators while the company established a long-term monetization program for them.
YouTube's chief product officer, Neal Mohan, appeared as a guest on The Vergecast with Nilay Patel and Catie Keck last February and shared future plans on how creators can earn from Shorts. Mohan mentioned the addition of branded content, making it possible for consumers to shop from a Short, as well as implementing Super Chat to the service. Like Super Stickers, Super Chat is a way to connect fans with creators while a live chat is in session by highlighting messages.
© 2023 Korea Portal, All rights reserved. Do not reproduce without permission.