Disrespectful Discharge: Cube Entertainment Officially Disbands CLC & Netizens Are Not Happy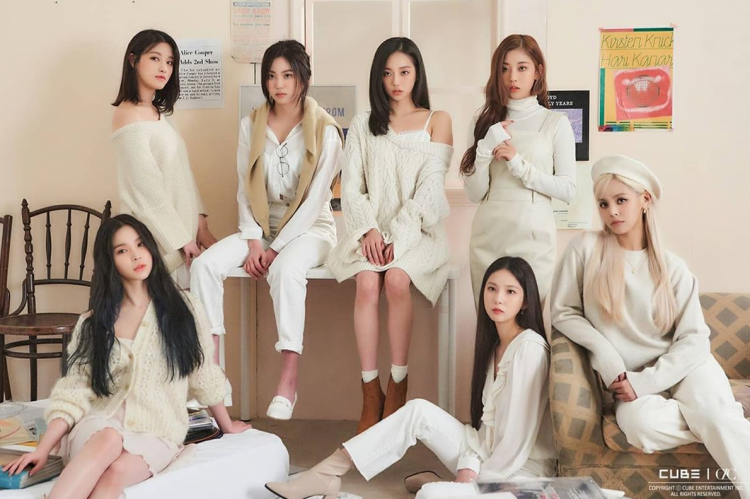 CLC has finally and officially reached the end of the road in K-Pop as a group.
On the 18th of March, Cube Entertainment made an announcement regarding CLC. The label shared that Seungyeon and Yeeun would part ways with the agency after their contracts expired.
READ: End Of An Era: CLC's Seungyeon & Yeeun Officially Parts Ways With Cube Entertainment!
Both Seungyeon and Yeeun were the third and fourth members to leave CLC. The first and second members were Elkie and Sorn in February and November of last year, respectively.
Just recently, the agency released news regarding the official status of CLC.
Cube Entertainment's statement is as follows:
"Hello, this is Cube Entertainment.
First, we would like to extend our deepest gratitude to all of you for always loving and supporting CLC over the last seven years.
As CLC's official activities have ended, we would like to inform you that the operation of CLC U CUBE will be terminated as of June 6, 2022.
We are planning to allow you to read the posts for a certain period of time so that you can cherish the precious memories made with the CLC members."
Specific details regarding CLC's disbandment were also shared by Cube Entertainment. Notably, CLC's official termination date would be on the 6th of June. Fans will not be allowed to access CLC U CUBE after their official disbandment.
Prior to the aforementioned date, fans can still read posts and download data boards. Though they can no longer write new posts and comments.
Following the announcement post, Cheshires expressed their negative emotions towards CUBE Entertainment. Fans were upset as the label did not release a separate and direct announcement of CLC's disbandment.
Although CLC had an anti-climactic end, the 7-member girl group was amazing when they were active. Fans are hoping that each member finds success in their respective careers.
© 2022 Korea Portal, All rights reserved. Do not reproduce without permission.