Netizens Puzzled As To Why CLASS:y Members Drink Baby Formula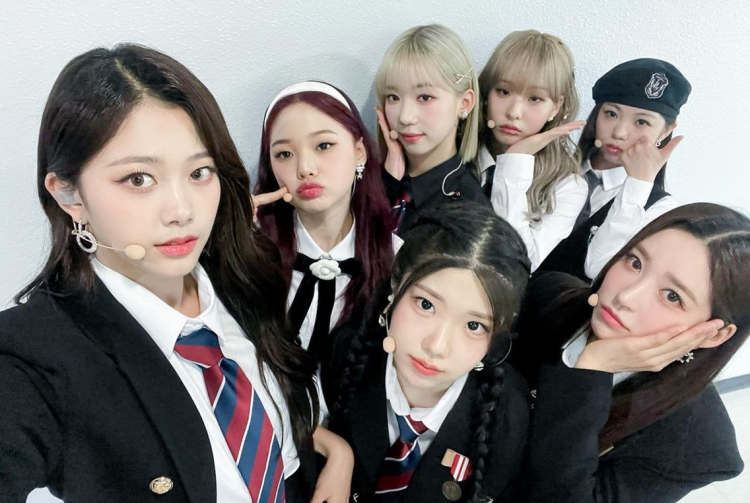 Why are the members of CLASS:y drinking baby formula? M25, the agency in charge of the rookie girl group, has recently garnered criticism from viewers after the K-Pop group's member Park Boeun admitted that she drinks baby formula for her to grow taller.
READ: BLACKPINK's Jennie Takes Home The Crown In May's K-Pop Girl Group Member Brand Reputation Rankings
On the 14th of May episode of MBC's "The Manager," rookie K-Pop girl group CLASS:y and their current manager Cho Yi Hyun (former DIA member) were featured as guests on the program.
Notably on the day, the members of CLASS:y revealed how they prepared for the K-Pop girl group's official debut after the survival show "My Teen Girl" ended. In the episode, it was revealed that manager Cho Yi Hyun personally prepares the meals for the members to help them watch their weight prior to their debut.
Furthermore, while the members of CLASS:y revealed that they were on a strict diet, the K-Pop rookies also showed that they take kids' multivitamins. Viewers were then stunned to find out that one of the CLASS:y members drink baby formula in order for her to grow taller.
READ: NMIXX Honors Their Unnies As The JYP Rookies Covers TWICE's Hit 'What Is Love?'
Not long after the episode aired, viewers began to share their criticism, questioning whether CLASS:y's diet was real as the concept was not normal and upsetting. The viewers of the episode were puzzled and interested to find out how things came to be for the K-Pop rookies.
As of writing this article, M25 has not yet responded to the criticism they and CLASS:y have recently garnered.
READ: TXT Joins BTS, EXO, & GOT7 As The Current Kings Of Twitter, See Full Rankings
Stay tuned for more news and updates regarding CLASS:y and other K-Pop artists!
© 2022 Korea Portal, All rights reserved. Do not reproduce without permission.
Tags:
The Manager
,
The Manager news
,
The Manager updates
,
MBC The Manager
,
CLASS:y The Manager
,
The Manager CLASS:y
,
MBC
,
MBC news
,
MBC updates
,
kwave
,
kwave news
,
kwave updates
,
Kpop
,
kpop news
,
Kpop updates
,
M25
,
M25 news
,
M25 updates
,
M25 artists
,
M25 CLASS:y
,
M25 CLASS:y Park Boeun
,
M25 CLASS:y Boeun
,
CLASS:y Park Boeun
,
CLASS:y Park Boeun news
,
CLASS:y Park Boeun updates
,
CLASS:y Boeun
,
CLASS:y Boeun news
,
CLASS:y Boeun updates
,
CLASS:y
,
CLASS:y news
,
CLASS:y updates