Apple's Pachinko Renewed For A Second Season, Bosses Reveal What's Next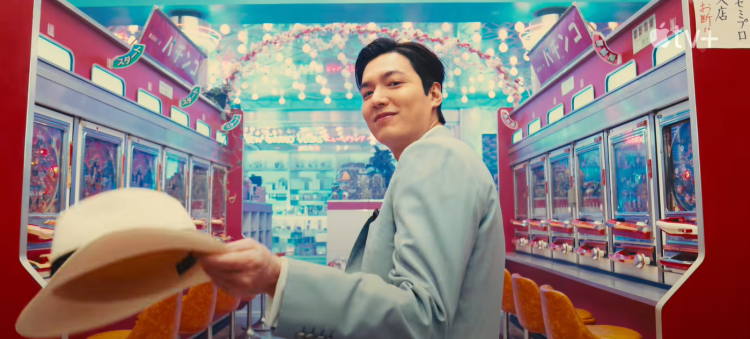 Before the release of Pachinko's season 1 finale, Apple has renewed its adaptation of Min Jin Lee's best-selling novel for a second season.
Showrunner Soo Hugh's series followed the multigenerational story of a family of Korean immigrants surviving and thriving in Japan throughout the 20th century. Pachinko stars Oscar winner Youn Yuh-jung, Minha Kim, Lee Minho, Jin Ha and more.
READ: Netizens Pleasantly Surpised As SHINee's Taemin Makes An 'Unexpected Cameo' In 'Pachinko'!
The starter season focused on the early life of Sunja (Kim) as she moves from Korea to Japan, and her grandson Solomon's (Ha) efforts to close a critical business deal.
In a press release announcing the renewal, Hugh called out the show's fandom for having been vocal about its desire for more:
"Words cannot express my joy in being able to continue telling the extraordinary story of this indomitable family," said Hugh. "I'm grateful to the amazing team at Apple and Media Res studio for believing and supporting this show, and to our passionate fans who have cheered us on. It's an honor to be able to continue working with this amazing cast and crew."
Second season, third generation
Hugh and executive producer Theresa Kang-Lowe shared with Deadline that the upcoming second season may explore the third generation of characters including Sunja's sons Mozasu and Noa. The story may also build on Solomon's self-discovery and Koh Hansu's redemption.
"I'm excited about three things in season two. In season two, Kyunghee (Eun-chae Jung) I think she comes into her own as just her own person and her own being, and she's just one of my favorite characters in this story, so I would love, love to see that. The brotherhood between Mozasu and Noa, I think because they're so young in season one, we don't get a capture, but in season two, that brotherhood is just magical. Then season two, we see a reunion that is my favorite reunion in the book," said Hugh.
If I said a name, that is a spoiler."
READ: Jin Ha Of Apple TV's 'Pachinko' Releases Official Apology For Hidden Camera Scandal!
Kang-Lowe says the stakes will be even higher and more dramatic in season 2. " I can't tell you more than that, but I can tell you...we always say that season one is epic. Season two it gets to an even greater place of epic-ness in scale," Kang-Lowe shared.
There's no exact date yet on when Pachinko's second season will start production or air. Its end-of-season episode, titled "Chapter Eight," is now available to stream globally on Apple TV+.
© 2023 Korea Portal, All rights reserved. Do not reproduce without permission.