Netizens Pleasantly Surpised As SHINee's Taemin Makes An 'Unexpected Cameo' In 'Pachinko'!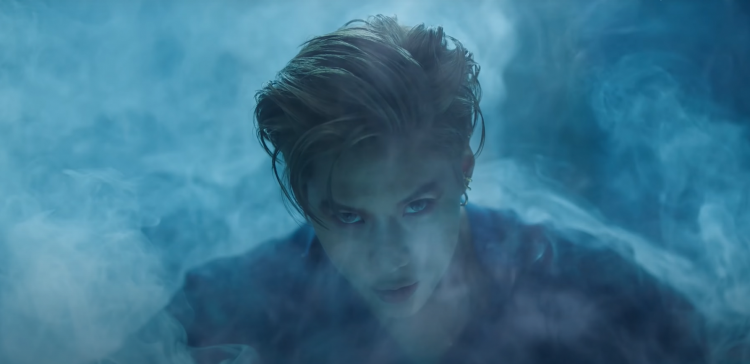 Shawols (the fandom name of SHINee) were given an adorable and amusing surprise when they saw SHINee's Taemin making an 'appearance' in the Apple TV K-Drama "Pachinko"!
READ: Jin Ha Of Apple TV's 'Pachinko' Releases Official Apology For Hidden Camera Scandal!
Notably, Apple TV's "Pachinko" is based on the 2017 book with the same name written by Lee Min Jin.
The story of the K-drama "Pachinko" starts in the year 1910, when Korea was occupied by Japan, and revolves around the lives of the Zainichi population. Zainichi are Korean people who emigrated to Japan during the occupation of Japan.
"Pachinko" shows the lives of an immigrant family from multiple generations and the Apple TV K-drama has been garnering acclaim for telling the family's story without changing or making the storyline confusing.
READ: Get To Know K-Pop's Representative Idol Groups On Instagram!
The Apple TV K-drama has a plethora of talented actors and actresses which include Youn Yuh Jung, Kim Min Ha, and Lee Min Ho. "Pachinko" is so well-loved that it has been dubbed as the finest drama of the year by NME.
On the 24th of March, Apple TV posted the opening sequence of the K-drama on YouTube and due to this, fans of "Pachinko" who are not subscribed to Apple TV were able to get a piece of the popular K-drama.
SHINEE's Shawols who were able to see the opening sequence of "Pachinko" noticed that a pair of hands looked very familiar in the opening sequence. After further inspection, it was concluded that the hands were none other than Taemin's.
READ: Taemin's Fellow Soldiers Defend The SHINee Member From Malicious Attacks Following Taemin's Transfer!
The video showing Taemin's hands were from the K-pop idol's "Want" MV, but the colors were slightly altered for the "Pachinko" opening sequence.
© 2023 Korea Portal, All rights reserved. Do not reproduce without permission.
Tags:
kwave
,
kwave news
,
kwave updates
,
Kdrama
,
kdrama news
,
kdrama updates
,
Kpop
,
kpop news
,
Kpop updates
,
Apple TV
,
Apple TV+ news
,
Apple TV+ updates
,
Apple TV drama
,
Apple TV kdrama
,
Apple TV Pachinko
,
Pachinko
,
Pachinko news
,
Pachinko updates
,
SM
,
SM artists
,
SM Entertainment
,
SM Entertainment artists
,
SM Entertainment SHINee
,
SM Entertainment SHINee Taemin
,
SM Entertainment Taemin
,
SHINee
,
SHINEe News
,
SHINEe Updates
,
SHINee Taemin
,
SHINee Taemin news
,
SHINee Taemin updates
,
SHINee Taemin Pachinko
,
Pachinko SHINee Taemin
,
Taemin
,
Taemin news
,
Taemin updates
,
Taemin Pachinko
,
Pachinko Taemin