GOT7 Stuck In Limbo: JayB Sends Mixed Signals To Fans Regarding Group's Comeback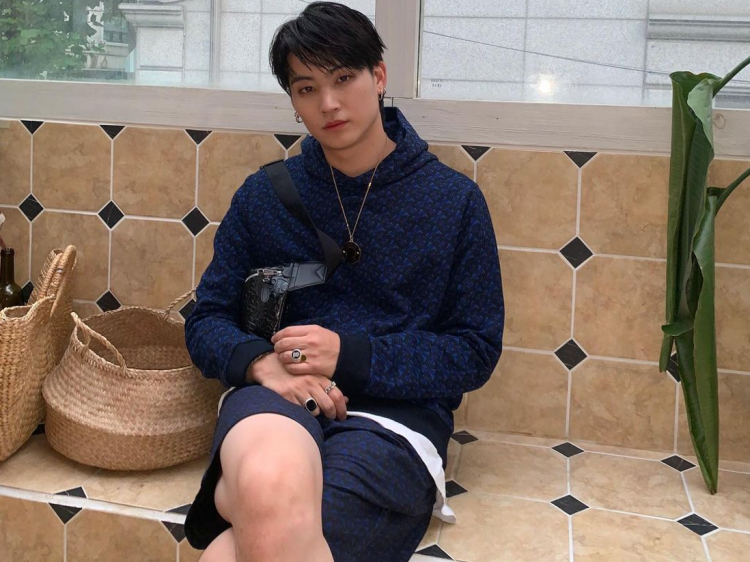 GOT7's comeback can now be related to the 'Schrödinger's cat' thought experiment. Why? The only way fans can get a definitive answer regarding their return is when the K-pop group officially releases an MV for a title track.
READ: The Best Leader: Jay B Paves The Way For GOT7's Future With Recent Trademarks
Just recently, GOT7's Jay B finally ended his eight-month stint of being a DJ on KBS Cool FM's "STATION Z JAY B's R&B." Following this, the K-pop idol went on to answer some questions from fans regarding GOT7's 'alleged' comeback.
[IG] 220428 stationz89.1

[ENG] [#BbomBehind]
SZ Skit: Why Is Team Leader Bbom Like This?
Team Leader Bbom who resigned today (just take a leave of absence)
Packing up his leftover coffee and paper cup#ThankyouBbomdi#덕분에_행복했어_베프가_뽐디에게#JAYB #제이비 @jaybnow_hr pic.twitter.com/469fmdS0QV — for Def./JAY B¨ (@defdaily) April 27, 2022
Notably, Jay B revealed that although it was supposed to be a secret, news regarding GOT7's comeback went on to become public (to the delight of netizens). But it seems like fans will not be able to see the GOT7 members promote regularly.
"This was a secret but an article came out that our album is coming out. A lot of people are expecting to see us, but because of our schedules, it may be hard to meet you on broadcasts," GOT7's JayB revealed.
Furthermore, the K-pop leader went on to say that the GOT7 members are trying to have parallel schedules. But unfortunately, the members are not having an easy time. Jay B, in turn, does not want to promise things to Ahgases, GOT7's fandom.
Though instead of being upset, Ahgases are interpreting Jay B's statement as proof of GOT7's comeback, contradicting previous statements. Adding more to this, GOT7's Jay B chose to not further reveal "possible spoilers" as this is another GOT7 member's job.
"As for comeback spoilers....there's this person who is in charge of spoilers isn't there? He goes around just spoiling stuff here and there.."

#ThankyouBbomdi#덕분에_행복했어_베프가_뽐디에게#JAYB #제이비 @jaybnow_hr — (ㅍㅅㅍ) (@pbjy0922) April 27, 2022
READ: Youngjae Hilariously Calls Out Fellow GOT7 Member, Prompting A Response From Jay B & BamBam!
Only time will tell if Ahgases will be able to see GOT7 promote as a group. But one thing is for sure, it seems like the K-pop boy group is trying their best to give fans a comeback they deserve.
Stay tuned for more news and updates regarding GOT7 and other K-pop artists!
© 2023 Korea Portal, All rights reserved. Do not reproduce without permission.