The Best Leader: Jay B Paves The Way For GOT7's Future With Recent Trademarks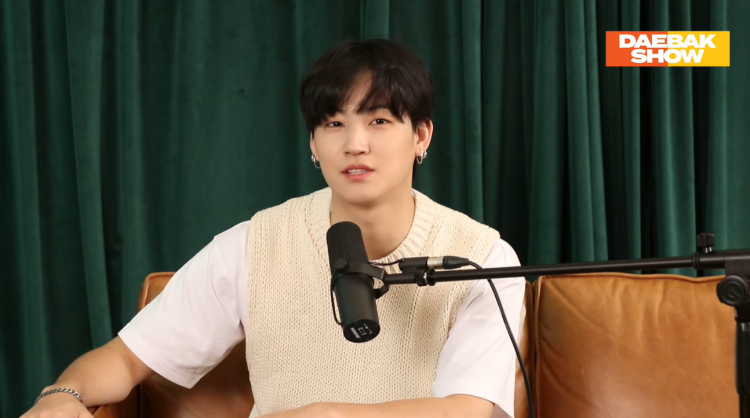 Since parting ways with JYP Entertainment in early 2021, the members of K-pop group GOT7 have been focusing on their solo careers.
READ: Youngjae Hilariously Calls Out Fellow GOT7 Member, Prompting A Response From Jay B & BamBam!
But they all have noted that GOT7 will always be together. Among all the members of the K-pop group, leader Jay B has been doing his best to make everything fall into place for GOT7 as he has been applying to trademark e plethora of things for 528Hz, his new company.
Notably, the status of Jay B's application is still pending, but the recent news has gotten Ahagses (GOT7's fandom name) excited. Specifically, Jay B now holds the rights to the 'JJ Project', which will be co-owned by Jinyoung, and has also the rights to 'JUS2' with Yugyeom.
It's not yet official. It said "application", so everything are being applied and current status is "awaiting examination".

If it's really Jaebeom's doing, let's wait until everything is confirmed, pray the application passed the examination, and the trademark is issued. https://t.co/4xSrFOZmav — highviolet (@highviolet0106) April 19, 2022
Adding to this, Jay B now reportedly holds the rights to his GOT7 stage name JB. Following the reports, Aghases are now immensely proud of GOT7's leader as he is working hard to attain all of GOT7's units while also being a part of GOT7's 'CEO line'.
Though an official statement has yet to be released, Jay B's work as a leader of GOT7 is already making headlines. Previously in September of last year, GOT7's Jay B revealed to Eric Nam on the "Daebak Show" that parting ways with JYP Entertainment made him what he needs to do as a leader.
Since GOT7's departure from JYP Entertainment as a complete K-pop group is a first in the industry, netizens, and K-pop fans have nothing but praise for Jay B for reaching something that has never been done before.
READ: GOT7's BamBam To Drop A New Single From NBA Label Golden State Entertainment
Official confirmation of the recent news regarding Jay B's acquisition of the rights to GOT7's units and his new company 528Hz is expected to be released in the coming months.
© 2023 Korea Portal, All rights reserved. Do not reproduce without permission.