Twitter's Co-founder Shared His Reaction Over Elon Musk's Takeover Of The Social Media Platform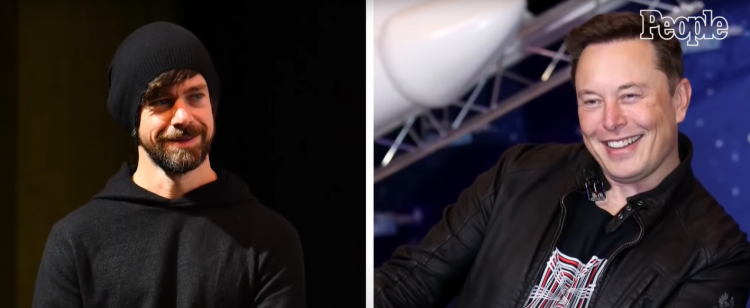 Twitter's co-founder and former CEO, Jack Dorsey, expressed his approval of Elon Musk's takeover of the social media platform following the $44 billion bid. Dorsey tweeted a link to Radiohead's "Everything In Its Right Place" track, followed by a series of replies where he describes Musk as the "singular solution I trust" to run the company moving forward.
News of Twitter accepting Musk's offer was revealed in an official press release issued by the platform's board of directors last Monday.
READ: Tesla CEO Elon Musk Strikes $44 Billion Deal To Buy Twitter
Twitter's current CEO, Parag Agrawal, posted about the news: "Twitter has a purpose and relevance that impacts the entire world. Deeply proud of our teams and inspired by the work that has never been more important."
Unsurprisingly, the deal has attracted a mix of praise and criticism from Twitter's users, employees, and, even political figures.
For supporters, Musk's takeover is a reclamation of free expression on the platform. On the other hand, critics are concerned about how the world's richest man interprets freedom of speech and how much influence he will have from this point forward.
Dorsey stepped down as Twitter's CEO last November and is currently focusing on Block (formerly Square), his financial services and digital payments company. The co-founder regards Twitter's past way of operation as his "biggest regret."
"In principle, I don't believe anyone should own or run Twitter. It wants to be a public good at a protocol level, not a company. Solving for the problem of it being a company however, Elon is the singular solution I trust. I trust his mission to extend the light of consciousness," said Dorsey.
"Elon's goal of creating a platform that is 'maximally trusted and broadly inclusive' is the right one," he added, expressing his gratitude to both Musk and Twitter CEO Parag Agrawal for "getting the company out of an impossible situation."
READ: Twitter Shares Test Demonstration That Adds CC Button For Video Attachments
Dorsey previously envisioned the creation of decentralized social media protocols to address the problem of a handful of powerful tech companies controlling the most popular online services. Bluesky was set up in 2019 with funding from Twitter with the intention of bringing this vision and its standards to reality.
Bluesky sent a series of tweets last Monday, clarifying that it is an "independent company" and its funding from the tech giant is "not subject to any conditions except one: that Bluesky is to research and develop technologies that enable open and decentralized public conversation," the project conveyed.
© 2022 Korea Portal, All rights reserved. Do not reproduce without permission.