Tesla CEO Elon Musk Strikes $44 Billion Deal To Buy Twitter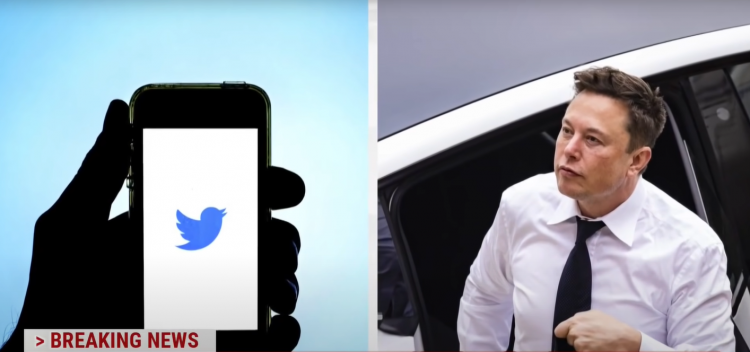 The board of Twitter announced that it has accepted Tesla CEO Elon Musk's $44 billion offer to take the company private last Monday. The company issued an official press release that it was accepting Musk's offer no sooner after the news broke that Twitter trading was halted.
"The Twitter Board conducted a thoughtful and comprehensive process to assess Elon's proposal with a deliberate focus on value, certainty, and financing," Twitter's Independent Board Chair Bret Taylor said. "The proposed transaction will deliver a substantial cash premium, and we believe it is the best path forward for Twitter's stockholders."
READ: Tesla Will No Longer Include Mobile Chargers With Every New Vehicle
During the press release, Musk reiterated his prior statement that "free speech" is key to Twitter's future. "Free speech is the bedrock of a functioning democracy, and Twitter is the digital town square where matters vital to the future of humanity are debated," Musk said about the deal.
"I also want to make Twitter better than ever by enhancing the product with new features, making the algorithms open source to increase trust, defeating the spam bots, and authenticating all humans. Twitter has tremendous potential - I look forward to working with the company and the community of users to unlock it.".
The company said the transaction will likely close this year following shareholder and regulatory approval and "the satisfaction of other customary closing conditions." Until those matters are resolved, it's not a done deal.
The deal to purchase Twitter started less than a month ago when Musk, who himself has 80 million followers on the platform, tweeted a discussion about the role of social networks and Twitter, asking the public how it could improve. On April 4, the company disclosed that Musk had bought a 9.2% passive stake in the company.
READ: Elon Musk Buys 9.2% Stake In Twitter, Becoming Its Largest Shareholder!
The White House declined to comment on the takeover but their spokesperson Jen Psaki informed reporters: "No matter who owns or runs Twitter, the president has long been concerned about the power of large social media platforms."
MP Julian Knight, chairman of the UK's Digital, Culture, Media and Sport Committee, tweeted about the deal, describing it as an "extraordinary development in the world of social media".
"It will be interesting to see how a privately owned Twitter (run by a man who is an absolutist over free speech) will react to global moves to regulate.
© 2022 Korea Portal, All rights reserved. Do not reproduce without permission.