2PM's Taecyeon, B1A4 Jinyoung, And INFINITE's L: 3 K-Pop Idols Who Also Built-Up Successful Acting Careers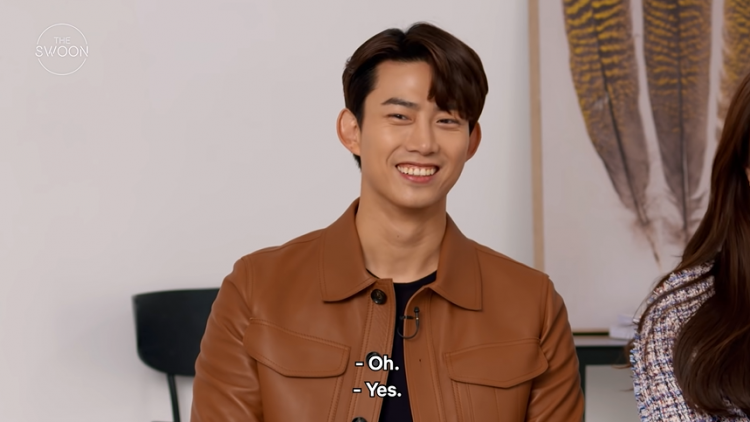 Most of the time, idols would try their hand at acting. However, not all were able to maintain an active acting career together with their idol activities, let alone be successful in both. In this article, we listed 3 male K-Pop idols who have successfully transitioned into acting while being full-fledged musicians.
2PM's Taecyeon
Since his stint with the hit 2011 musical drama "Dream High," Taecyeon has become one of the most prominent idol-actor in the industry. Recently, Taecyeon made waves in the industry not because of his six-packed abs but with his incredible portrayal of the Jang Joon Woo, the menacing villain in "Vincenzo." Taecyeon also recently starred in the drama "Secret Royal Inspector & Joy."
READ: Netizens & Fans Select The Male K-Pop Idols Who Have The Best Abs In K-Pop!
Despite signing with a new agency to better promote his acting activities, Taecyeon remains to be an active member of JYP Entertainment boy group 2PM. In fact, the group 2PM made their highly-anticipated comeback in June of last year with their seventh studio album "MUST."
B1A4's Jinyoung
For the past 10 years, Jinyoung made fans' hearts flutter as a member of the boy group B1A4. Aside from being an active idol, Jinyoung has also dabbled in composing and music production.
Since his breakout role as Jung Poong San in the rom-com drama "Warm and Cozy," Jinyoung has captured the attention of the audience. He starred as the second lead in the 2016 drama "Love in the Moonlight" and also appeared in dramas such as "The Dude in Me" as well as "Wind-bell." Most recently, B1A4 Jinyoung starred alongside f(x)'s Krystal in the drama "Police University."
READ: Spice Up August With These New K-Dramas Starring Kim Seon Ho, Krystal, And More
INFINITE's L (Kim Myungsoo)
Kim Myung Soo made his debut as INFINITE's L in 2010 and just a year later starred in a Japanese drama "Jiu - Special Investigation Team." From then, he appeared in the drama "Shut Up Flower Boy Band" and has been an active actor ever since.
INFINITE's L starred in dramas such as "Miss Hammurabi," "Angel's Last Mission: Love," "Meow, the Secret Boy," and "Secret Royal Inspector."
Prior to his official enlistment last year, Kim Myung Soo gifted fans his first solo song "Memory."
READ: 'Memory': Kim Myung-soo's Gift To Fans Before His Enlistment
© 2022 Korea Portal, All rights reserved. Do not reproduce without permission.
Tags:
Taecyeon
,
2PM Taecyeon
,
Taecyeon dramas
,
Taecyeon music
,
Taecyeon kdrama
,
B1A4
,
B1A4 Jinyoung
,
B1A4 Jinyoung drama
,
B1A4 Jinyoung new drama
,
INFINITE
,
INFINITE L
,
Kim Myung Soo
,
Kim Myung-Soo drama
,
Kim Myung Soo news
,
Kim Myung Soo kdrama
,
Kim Myung-soo Enlistment
,
Kdrama
,
kdrama news
,
kdrama updates
,
Kpop
,
kpop news
,
Kpop updates
,
kwave
,
kwave enws
,
kwave updates