Starship's IVE Boasts Popularity In Japan With Recent 'Love Dive' Achievement!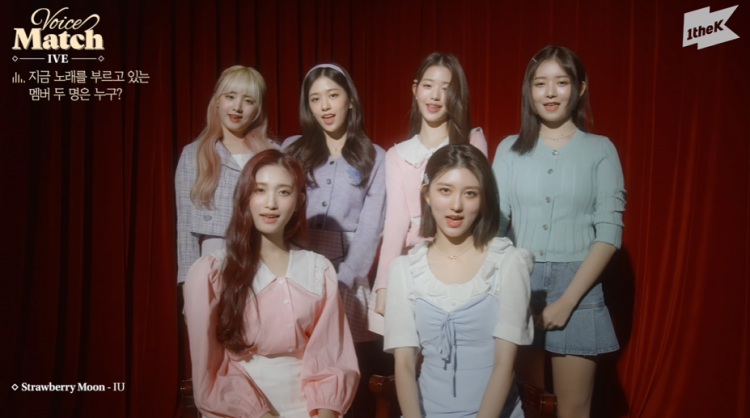 Starship Entertainment's rising girl group IVE proves its popularity in the Japanese archipelago.
IVE which is composed of Ahn Yujin, Gaeul, Rei, Jang Wonyoung, Liz, Leeseo, dropped its second single "Love Dive" on the 5th.
As soon as it was released, "Love Dive" gained the attention of fans.
READ: TrendSetter: IVE's Rei Is The Reason Why The 'Gyaru Peace' In K-Pop Went Viral
In fact, "Love Dive" entered the top ranks of major Korean domestic music sites such as Melon, Bugs, and Genie at the same time as its release.
The song "LOVE DIVE" conveys a confident and unstoppable message to jump in whenever you have the courage to love.
READ: Body Positivity In K-Pop: Fans Positively Reacts To IVE Liz's Supposed 'Weight Gain'
Aside from the positive response, it received froom K-Pop fans domestically, IVE recently proved its rising popularity in the second biggest music market in the world, Japan, after "Love Dive" topped the Apple Music Japan Weekly Song Chart from April 11th to 17th.
READ: IVE Leeseo Talks About The Time She Kissed Actress Han Hyo Joo
In particular, IVE ranked #2 on the Oricon chart for weekly streaming, #8 on the Billboard Japan Hot 100 chart, #1 on the Top User Generated Songs weekly chart, and #12 on the Line Music Hot 100 chart.
READ: IVE's Debut Song 'Eleven' Surpasses 100 Million Streams on Spotify
In other news, IVE's debut single "ELEVEN" also made headlines after it surpassed 100 million streams on the global music streaming platform Spotify.
READ: Fans Make IVE's Wonyoung Cry After Bombarding Her With Sweet Words
Currently, IVE is in the running to be one of the representative girl groups of K-Pop's fourth-generation of idol groups. The rookie monster draws more and more attention each day not just for its addictive sound but also for each of the member's undeniable charm.
READ: Netizens Lost For Words With Each IVE Member's Unique Rendition Of The 'Mirror Dance'
Stay tuned for more updates!
© 2022 Korea Portal, All rights reserved. Do not reproduce without permission.