Fans Make IVE's Wonyoung Cry After Bombarding Her With Sweet Words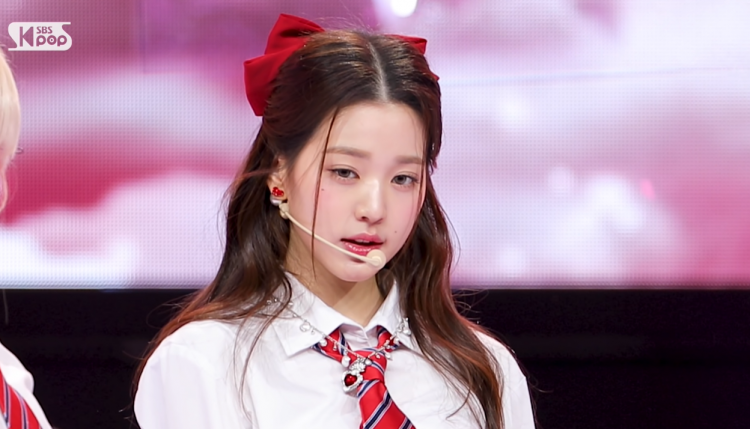 Interactions with fans are one of the best things a K-pop idol could experience and evidently, this was proven in IVE's online fansign. In a recent video call fansign, IVE's Wonyoung was not able to hold back tears after hearing what a fan had to say about her.
IVE's Wonyoung was told by the fan that she was recently facing a lot of stress but was very happy to see the K-pop idol. Furthermore, the K-pop fan noted that although she was not happy in that instance, seeing Wonyoung's videos and photos gave her strength.
Additionally, the fan hoped that Wonyoung would also be happy as she brings much happiness to her admirers. Hearing this, IVE's Wonyoung began crying as she was touched by what the fan expressed.
The fan's sweet message to IVE's Wonyoung was as follow:
"I've been very stressed these few months, and my mood hasn't been good. So I'm so thankful for Wonyoung because I enjoy seeing your performances and photos. I had been looking forward to every day because I would've been able to meet you in just a few days. Thanks to you, I can forget about my things briefly. I can't speak Korean well. Every time, I have to write things down in advance using notes. My pronunciation is sometimes inaccurate, so you probably can't understand what I say well. But there's no way for me to explain myself, and also that's why sometimes I am unable to react to what Wonyoung says. After every video call, I will translate it once again. When I watch the video call again after it ends, I'm happy. Just as I've said, although my life isn't very enjoyable recently, I get to look forward to things thinking that I can meet Wonyoung, and I'm happy right now. So Wonyoung, thank you so much. I'm so happy to be your fan."
(앞에서 사적인 얘기를 했는데 지난번에 컴백해서 만났을 때 얘기한 적이 있어요.)
"요 몇 달 동안 스트레스도 많이 받고 기분도 안 좋았어요.
그래서 언니는 원영이가 정말 고맙고 원영이의 무대와 사진을 보면 언니는 즐거워해요.
며칠에 한번거로 원영이와 만날 수 있어 하루하루가 기대돼요" pic.twitter.com/TzhxL8LKCj — KISHYly (@KISHYly0831) April 18, 2022
The fan call ended in a wholesome way as IVE's Wonyoung urged her not to cry, smiling and filled with a new sense of joy. This was a sweet moment for not just the fan, but the K-pop idol as well
READ: Why Are IVE's Wonyoung & Other Idols Being Hated On? Netizens Discuss The Possible Reason!
Specifically, IVE's Wonyoung has been the target of non-stop criticism for a while now. Thus, hearing the sweet words from the K-pop fan truly made the K-pop idol's day.
© 2023 Korea Portal, All rights reserved. Do not reproduce without permission.
Tags:
kwave
,
kwave news
,
kwave updates
,
Kpop
,
kpop news
,
Kpop updates
,
Starship Entertainment
,
Starship Entertainment artists
,
Starship Entertainment news
,
Starship Entertainment updates
,
Starship Entertainment IVE
,
Starship Entertainment IVE Wonyoung
,
Starship Entertainment IVE Jang Wonyoung
,
Starship Entertainment Wonyoung
,
Starship Entertainment Jang Wonyoung
,
IVE
,
IVE news
,
IVE updates
,
IVE Wonyoung
,
IVE Wonyoung news
,
IVE Wonyoung updates
,
IVE Jang Wonyoung
,
IVE Jang Wonyoung news
,
IVE Jang Wonyoung updates
,
Wonyoung
,
Wonyoung news
,
Wonyoung updates
,
Jang Wonyoung
,
Jang Wonyoung news
,
Jang Wonyoung updates