BTS Reaches A New Milestone On Spotify No Other K-Pop Artist Has Ever Achieved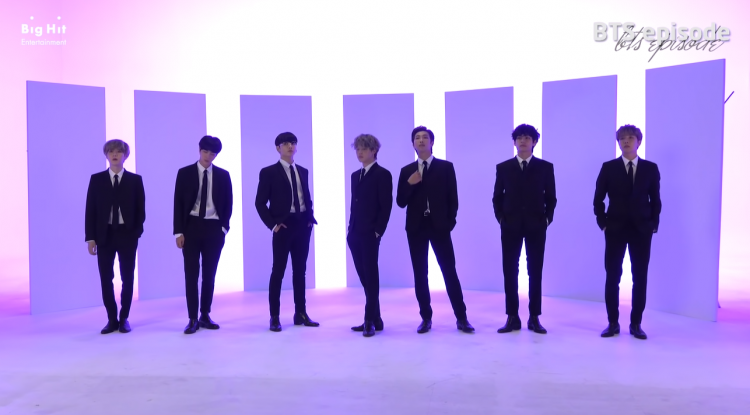 ARMYS (BTS' fandom) once again celebrate another win as BTS has now reached 48 million followers on Spotify, a number no other K-pop artist has reached on the music-streaming site!
READ: BTS' RM Reacts To Haters In The Most Professional Way Possible
Notably, as ARMYs stream BTS' music on Spotify almost non-stop as they are addicting and filled with amazing messages, it comes to no one's surprise that the K-pop boy group has songs that have surpassed millions of streams on Spotify.
At present, BTS currently has 253 songs on Spotify, which include remixes, Japanese versions, and both mainstream and underground songs. Furthermore, out of their songs, 5 of BTS' most-streamed are "Dynamite" with 1.32 billion streams, "Butter" with 836 million streams, "Boy With Luv" with 835 million streams, "My Universe" with 544 million streams, and "Fake Love" with 524 million streams.
Although this is an insane feat as these numbers on Spotify are immensely impressive, BTS has one more feat on the streaming site that is seemingly unbeatable. Out of BTS' 253 tracks on Spotify, all 253 songs have reached over a million streams.
READ: BTS Makes History As They Break Their Own Guinness World Record With 2022 Nickelodeon Kids' Choice Awards Win!
Adding to this, although K-pop superstars BLACKPINK have also reached this milestone, it should be known that the YG Entertainment K-pop girl group only has 30 songs on Spotify.
On another note, along with BTS' most recent milestones, 89 of BTS' tracks have also reached 100 million streams. Thus, ARMYs are only 11 songs away from getting 100 songs to the amazing feat on the streaming site.
BTS' impressive track record is only growing more and moreover the years and it seems like there will be some records that won't be reached by any other artist, may it be in K-pop or in other genres.
READ: Netizens & ARMYs In For A Treat As A New BTS Collaboration Is Coming In Hot
Congratulations to BTS for the impressive milestones on Spotify!
© 2023 Korea Portal, All rights reserved. Do not reproduce without permission.