BTS' RM Reacts To Haters In The Most Professional Way Possible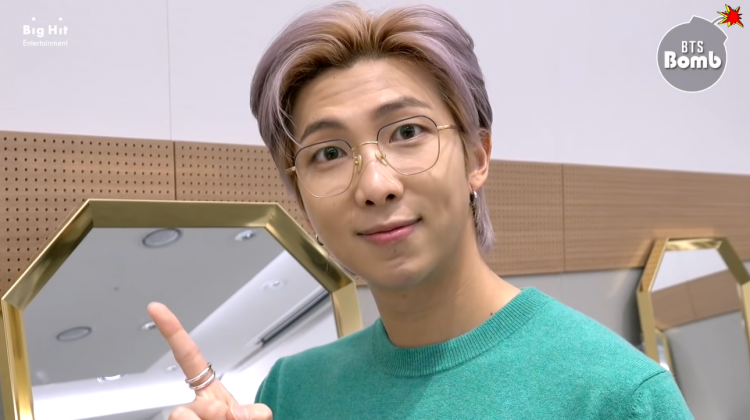 In a recent live broadcast, BTS' RM gave his two cents about those who throw too much shade at his K-pop group and it showed how unfazed and professional the K-pop idol is towards BTS' haters.
READ: RM Takes The High Road With BTS's GRAMMYs Snub, Classily Responding To Haters!
Although garnering massive amounts of success in the years since their debut, BTS has had their fair share of haters. But instead of reacting negatively, BTS' RM notes that it is simply not possible to be loved by everybody.
As per BTS' RM, he admits that it could be either his or the K-pop group's fault, but also explains that the hate BTS garners is too much. But despite this, the K-pop idol admits that seeing haters outside of Korea is a symbol of success for him and BTS.
"Having haters in the U.S. means that we're now in the mainstream. It's great," BTS' RM announced.
READ: BTS, BIGBANG, SEVENTEEN, & More, The K-Pop Kings For The Month Of April!
Furthermore, although BTS' haters may hurt ARMYs (BTS' fandom), RM explained that engaging with haters is only a waste of energy. Due to this, the BTS leader does not want ARMYs to respond to haters as it is just a waste of energy.
Adding to this, giving haters attention will further fuel what they want. Additionally, BTS' RM notes that there is nothing wrong with having an opinion. But when it is brought into the mainstream, it shows that the opinion may in fact be hate.
"They don't seem cool, do they? It's easy to leave hate comments," BTS' RM explained.
READ: Netizens & ARMYs In For A Treat As A New BTS Collaboration Is Coming In Hot
Notably, BTS did not immediately garner the acclaim they have now. The K-pop boy group started off as underdogs who had to climb to the top. Regardless of how immature it is, haters are a sign of success and this is how RM treats those who criticize BTS too much.
© 2023 Korea Portal, All rights reserved. Do not reproduce without permission.