How To Properly Care For A Reusable Face Mask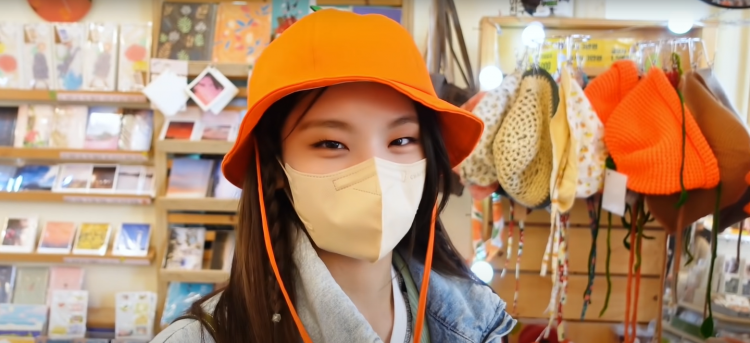 Masks have become more common household necessities since the pandemic began. Many varieties have become readily available from disposable surgical masks to the N95 masks and respirators. Reusable masks are also a practical option, given that they can be disinfected, washed, and reused again for a later occasion.
That said, they are made from fabric and can carry bacteria on them. Bacteria and viruses can live on cloth masks for between 8-12 hours, especially when not sanitized thoroughly. There are proper routines to care for reusable masks from washing, drying, and storing them. Here are some general mask maintenance tips:
When washing your masks
If you're using a reusable mask you'll need to wash it each day after using it. Doing so prevents germ transmission. Make sure to wash your hands with soap and warm water for 20-30 seconds before and after handling it.
When using a washing machine, go for a detergent that either has bleach or a disinfectant to kill as many germs in the process. Using water that is 140 degrees Fahrenheit or higher is recommended.
When washing your mask by hand, add five tablespoons of bleach for each gallon of water poured. Leave your mask to soak for at least five minutes and then rinse it thoroughly.

When drying your masks

Once it's time to dry off your mask, hang the fabric under direct sunlight or use the highest setting if you're using a dryer.
If you place your mask in direct sunlight, ultraviolet light can kill 99.99% of germs and pathogens. Leave it in the sun in the middle of the day for about one hour or longer, flipping it over between intervals to maximize exposure.
If you're using a dryer, applying a disinfectant dryer sheet or dryer sanitizer is also advised if available This is because a household dryer doesn't reach the temperature needed for disinfection.
When storing your masks
If your reusable mask is wet or dirty, store it in a sealed plastic bag until you can wash it at home. This will prevent mold from developing on the material.
If your reusable mask is dry and clean, you can place it in a breathable bag (paper or mesh fabric bag) to keep it clean between uses.

At home, keep the masks separated from other household items until they've been properly sanitized. KPTown also offers a variety of patterned reusable masks such as their 2-pieces and 3-pieces set of 3D Reusable Mouth Protect Mask. Mask safety is a simple step you can take to keep you and everyone safe during the pandemic.
© 2023 Korea Portal, All rights reserved. Do not reproduce without permission.
Tags:
Health
,
health news
,
Health updates
,
health and lifestyle
,
Health and Lifestyle news
,
Health and Lifestyle updates
,
Lifestyle
,
Lifestyle news
,
Lifestyle updates
,
life
,
Life news
,
Life updates
,
Face Mask
,
Face mask news
,
Face mask updates
,
Face masks
,
Face masks news
,
Face masks updates
,
Face Masks care
,
Face Mask care
,
reusable Face Masks
,
reusable Face Mask