The Best Face Masks To Use Against The COVID-19 Virus!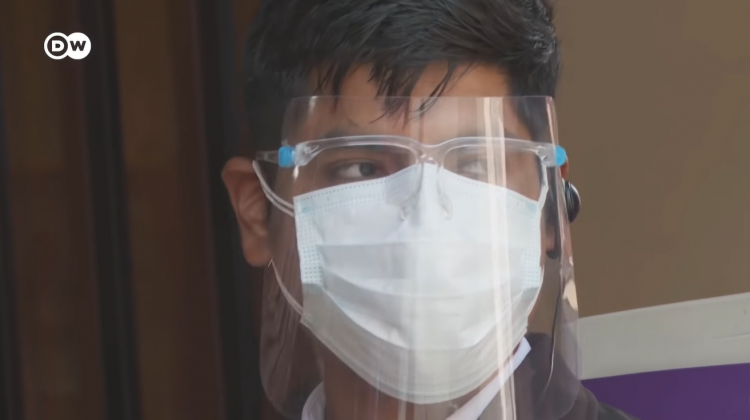 Due to the omicron variant of COVID-19 rapidly spreading, face masks have once again made a return, most especially in the U.S. due to mask mandates.
The omicron variant is extremely contagious, even more so than the delta variant which was already twice as contagious as previous COVID-19 variants. And due to the omicron variant being so contagious, cloth masks are not enough anymore.
READ: Labor Shortages Due To COVID-19 Could Further Increase Prices & Cause Inflation, Reports Firms!
Experts have noted that wearing a face mask is a good way to lessen the spread of the COVID-19 virus, regardless of a person's vaccination status.
Thus, here are the best face masks to help avoid the COVID-19 virus:
WeCare Disposable Mask
The disposable masks of WeCare are sealed individually, which is good for hygiene purposes. Notably, face masks are three-layered and have ear loops as well as a nose wire, sturdy, and comfortable, which is good against COVID-19 and its variants.
WeCare Disposable Masks come in a box of 50, in a plethora of colors and patterns, and are ready for both kids and adults.
Vida KN95
Vida now makes disposable KN95s aside from their popular cloth masks. People can choose from their large number of colors and they are for both adults or kids, making this an effective and stylish mask for the COVID-19 virus and its variants.
This is an amazing eco-friendly option as people can buy a 10-pack or a pack of 1,000 of Vida KN95 face masks, and they can send their face masks back to Vida to be recycled.
Powecom KN95
The Powecom KN95s face masks are an affordable choice to protect people against the COVID-19 virus and its variants.
Powecom's KN95s face masks also have the standard five-layered adjustable design with ear loops and come from an EUA-authorized Chinese manufacturer. The masks are also comfortable and have a tight seal around the face, with no gaps around its edges.
WWDoll KN95
The KN95 face masks of WWDoll have multiple layers of fabric, a foldable 3D shape, ear loops and an adjustable nose bridge for a more secure fit. The WWDoll KN95 face masks also come in a variety of colors, which makes fighting against the variants of COVID-19 virus easier.
© 2023 Korea Portal, All rights reserved. Do not reproduce without permission.
Tags:
Face masks
,
Face masks news
,
Face masks updates
,
the best Face masks
,
the top Face masks
,
best Face masks
,
top Face masks
,
Face Mask
,
Face mask news
,
Face mask updates
,
the best Face mask
,
the top Face mask
,
top Face mask
,
best Face mask
,
US
,
US news
,
US updates
,
COVID
,
COVID news
,
COVID updates
,
COVID variants
,
COVID variant
,
omicron
,
Omicron news
,
Omicron updates
,
omicron variant
,
Omicron Variant news
,
Omicron Variant updates
,
COVID Omicron
,
COVID omicron variant