Apple's First Live Sports Broadcast Starts Tonight And Will Promote Siri And Apple Music!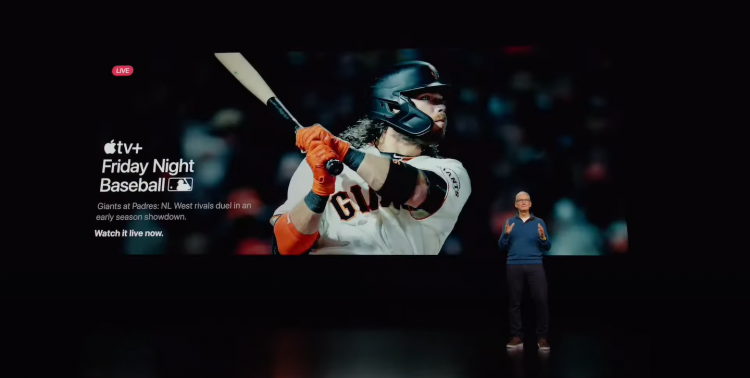 Apple's unveiled its first plans to dabble into live sports with the broadcast of two Major League Baseball games on Apple TV+ later tonight.
Friday Night Baseball, the MLB Network-produced show, will be available without an Apple TV+ subscription for now, according to the tech giant last Thursday.

READ: Apple TV's 'Pachinko' Continues To Get Mixed Reactions From K-Drama Fans & Viewers!

According to Apple, they will broadcast a weekly preview of upcoming MLB games and a daily recap of action around the league. The games will be exclusive to Apple's service, and will not be available through a local cable network or MLB's streaming service. They're also available internationally, including in Japan, Canada, South Korea, and the U.K.
During the broadcast, there will be several on-screen tie-ins with Apple products, including on-screen graphics highlighting batter walk-up music available on Apple Music and baseball trivia with Siri.
The "Friday Night Baseball" free live sports launch emphasizes the company's strategy of marketing its streaming service to potential subscribers. The broadcast's future promotion of other Apple services also hints at what appears to be a deep production-based partnership with MLB.

READ: WWDC 2022: Apple Just Announced That Its Digital Annual Developers Conference Will Begin On June 6!
Apple introduced Apple TV+ in 2019 for $5 per month and initially focused on big-budget scripted TV shows and movies. It offers a selection of their original productions such as films and television series called Apple Originals. The Friday launch is part of Apple's push to harness the success of its iPhone and the cash flow it generates to expand into online services.

During the 94th Academy Awards ceremony, one of its original movies, "Coda," won the Oscar for best picture, while the film's actor, Troy Kotsur, win the best actor in a supporting role.
As for the schedule, the broadcast for New York Mets at the Washington Nationals will start at 7 p.m. ET, followed by the Houston Astros at the Los Angeles Angels at 9:30 p.m. ET. The first game will be called by Melanie Newman with Chris Young. The second game will be called by Stephen Nelson with Hunter Pence as the night's analyst. It will include both pregame and postgame coverage.
© 2023 Korea Portal, All rights reserved. Do not reproduce without permission.