Actress Kim Sejeong Clarifies Her Comments Regarding 'Ad-Libbed' Romance Scene In 'Business Proposal'!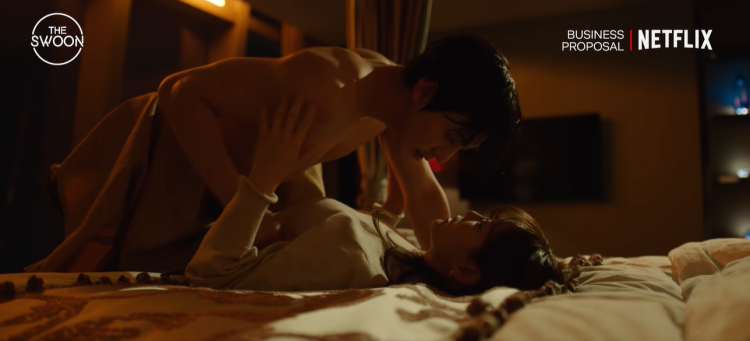 Former K-pop star and now actress Kim Sejeong has personally clarified her comments regarding the romance scene in the K-drama "Business Proposal."
READ: Is Kim Sejeong Open To Dating Coworkers? 'Business Proposal' Star Spills The Tea!
On the 7th of April, Kim Sejeong went on her personal Instagram and explained that she did not mean that the bed scene in "Business Proposal" was not in the original script of the K-drama, what she meant to say was not clearly written, and what the scene would look like.
"Rather than saying that we ad-libbed the scene, I should have said that the actors and staff came up with the scene together," Kim Sejeong further clarified regarding the K-drama "Business Proposal" scene.
The K-pop idol-turned-actress also added that the original scene was written similar to the fact that they kissed and hugged and it was morning. The K-drama's writers and actors all had a say in the "Business Proposal" scene as the actress explained.
Kim Sejeong noted that they, the actors, worked with the K-drama's film crew and producers and discussed the degree of intimacy shown on screen in "Business Proposal."
The clarifications from Kim Sejeong came after the actress spoke about the "Business Proposal" bed scene in a previous interview. "Due to the chemistry between actors was so good the level of intimacy was higher than originally written in the script," Kim Sejeong explained.
Furthermore, Kim Sejeong also noted that at the time that the "Business Proposal" bed scene originally did not exist and that it was explained as the love between the characters grew, both actors and director wanted to express these emotions.
READ: 'A Business Proposal' Star Kim Sejeong Surpasses Lisa And Jennie As K-Pop's 'Instagram Queen'!
Actress Kim Sejeong seems to be retracting her previous statement by explaining that there were discussions with the "Business Proposal" film crew before filming to halt any misunderstandings.
© 2022 Korea Portal, All rights reserved. Do not reproduce without permission.