TREASURE's B-side 'U' Also Tops The Japanese Line Music Weekly Chart Following 'JIKJIN'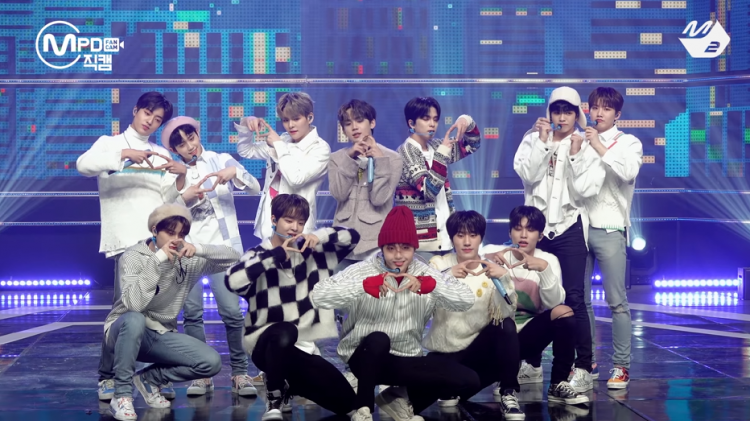 YG Entertainment boy group TREASURE once again topped the weekly charts of Japan's largest music site with the b-side song "U" following the title song "JIKJIN."
According to YG Entertainment on the 6th, "U," a song from TREASURE's Japanese album "THE SECOND STEP: CHAPTER ONE," topped the Line Music Weekly Chart (202.03.30~2022.04.05).
"U" is a sophisticated, easy-listening song of the pop genre, featuring the TREASURE members' sweet tone and graceful falsetto singing. The trendy MZ-style serenade that conveys TREASURE's heart for fans has captivated Japanese listeners with favorable reviews.
READ: Stray Kids And NMIXX Are The 4th Gen YouTube Royalties Of March!
TREASURE took first place on Line Music's weekly chart with the Japanese version of their hit song "JIKJIN," which was dropped before the album's release. It was a splendid achievement following the fact that a Korean song had already taken the top spot in Japan's major music charts about a month ago.
Although TREASURE is not actively promoting overseas, not only the title song but also the b-side songs are equally loved among music fans and are continuing their great momentum.
READ: BIGBANG Makes An 'All Kill' Charting Comeback After 4 Years With 'Still Life'
In fact, another b-side song, "DARARI," from the recent album is gaining popularity on several global platforms such as US Billboard, TikTok, Spotify, and TIDAL.
In order to repay this love, TREASURE will hold its first solo concert "TRACE," at the Olympic Hall in Olympic Park, Seoul on April 9th ​​and 10th.
READ: TREASURE Opens Additional Seats For Its First Solo Concert
Earlier it was reported that during its first solo concert, TREASURE is planning to present a large number of performances that have not been performed before, including the title song "JIKJIN" as well as b-side songs and cover songs. The stage of "DARARI" will also be unveiled for the first time.
With the mini-album "THE SECOND STEP: CHAPTER ONE," TREASURE raised various popular indicators such as album sales, music sources, and YouTube more than three times in about a year. The Korean version of the album, which has sold over 800,000 copies, topped the worldwide album chart by ranking first in 30 regions on iTunes.
READ: Netizens React After Photo Of BTS V Smoking Goes Viral Online!
© 2022 Korea Portal, All rights reserved. Do not reproduce without permission.