TREASURE Opens Additional Seats For Its First Solo Concert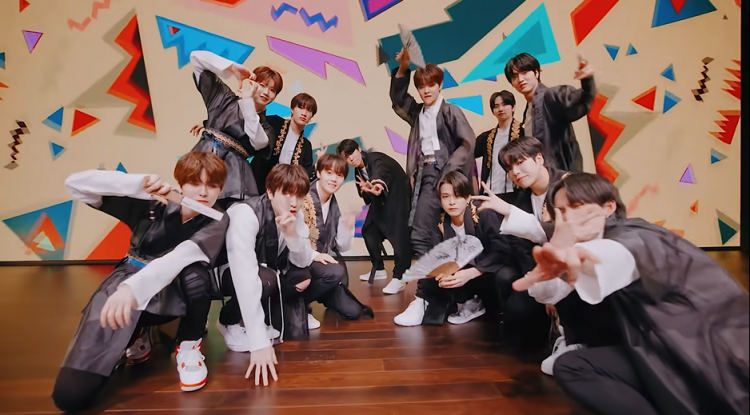 YG Entertainment boy group TREASURE will open additional concert seats scheduled for next month thanks to the enthusiastic support of fans.
TREASURE will hold its first solo concert at the Olympic Hall in Olympic Park, Seoul on the 9th ​​and 10th of April
The concert is scheduled to be held offline on the first day only and online and offline on the second day.
READ: YG Brotherhood: iKON & TREASURE Surprise Netizens & Fans With Amazing 'JIKJIN' Collab!
Competition for ticketing is fierce as some seats were vacated by applying the distancing guidelines due to COVID-19.
However, as the distancing guidelines were relaxed, some offline ticket reservations that were on hold became available and they will be open for auction tickets starting at 6 PM on the 29th.
However, YG announced that reservation and cancellation will be temporarily suspended from 2 PM to 6p PM on the 29th for additional seat opening work.
READ: BTS, SEVENTEEN, ITZY, TXT, ENHYPEN, & TREASURE, The 36th Japan Gold Disc Awards Winners!
"After that, reservations can be made normally, so we ask for a lot of understanding from those who unfortunately couldn't purchase tickets," YG Entertainment announced.
Meanwhile, in order to repay the love of global fans, Treasure announced that it plans to present a large number of performances that have not been performed before, including the title song "JIKJIN" as well as b-side songs and cover songs.
READ: 4th Gen's TREASURE, NMIXX, And STAYC Join BTS And Psy As The Most Viewed K-Pop Acts On YouTube For February
In addition, the stage of "DARARI" which has recently gained popularity globally, will also be unveiled for the first time, so an explosive reaction from fans is expected.
READ: BTS, EXO, BamBam, TxT, And TWICE: Most Followed K-Pop Stars On Twitter!
Stay tuned for more updates!
© 2022 Korea Portal, All rights reserved. Do not reproduce without permission.