From (G)I-DLE's'TOMBOY' To SKZ's 'MANIAC', Check Out The Most Viewed K-Pop MVs Of March!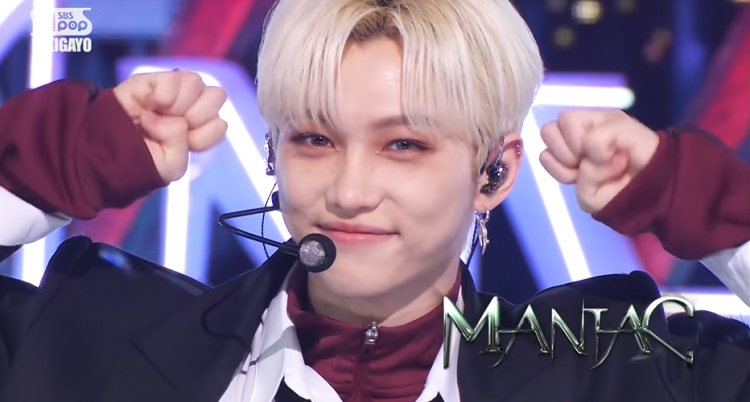 March gave us numerous quality releases from our fave K-Pop stars! Here are the top 5 most-viewed K-Pop music videos released in March.
#5 "Ven para" by Weeekly
Weeekly took a 180-degree turn from their bubbly concept and made everyone swoon over their charismatic side in "Ven para." With over 24.1 million views, we are looking at another Weeekly hit following their trending "After School."
READ: The Meanings Behind The Fandom Names Of 4th Gen K-Pop GGs STAYC, woo!ah!, BlackSwan, LIGHTSUM, And Weekly!
#4 "Glitch Mode" by NCT DREAM
NCT DREAM's newest hit takes the fourth spot despite being released just last March 28 and this isn't a glitch! Within just 4 days, NCT DREAM's "Glitch Mode" gained over 39.4 million views!
READ: Visual Kings Of K-Pop: Netizens Vote For The Most Handsome K-Pop Idols In The Industry!
#3 "Thank You" by Brave Girls
Ahead of their quest to win their "Queendom," Brave Girls released "Thank You" which landed in this list's No. 3 spot. A treat for their fans, Brave Girls' "Thank You" garnered 42.5 million views on YouTube.
READ: Mnet's 'Queendom 2' Is The Most Highly-Anticipated Non-Drama TV Shows Prior To Its Premiere!
#2 "MANIAC" by Stray Kids
Fresh from a "Thunderous" 2021, Stray Kids is back in the game with "MANIAC." The banger released just by the end of March is a total hit, securing Stray Kids the 2nd spot in this list with 51.2 million views.
READ: Stray Kids Become The Most Recent Global Ambassadors Of Filipino Fashion Brand BENCH!
#1 "TOMBOY" by (G)I-DLE
Well, nothing is more iconic than (G)I-DLE's "TOMBOY" which created a craze both domestically and internationally. Back from a very long hiatus, (G)I-DLE's shot to regain momentum was a success as "TOMBOY" is the most viewed K-Pop MV for the month of March with 75.8 million views.
READ: (G)I-DLE's Shuhua Reveals The Difficulties Faced After Taking Over Soojin's Parts After Her Departure!
Congratulations!
© 2023 Korea Portal, All rights reserved. Do not reproduce without permission.
Tags:
stray kids
,
Stray Kids News
,
Stray Kids Updates
,
(G)I-DLE
,
(G)I-DLE news
,
(G)I-DLE updates
,
Brave Girls
,
Brave Girls news
,
Brave Girls updates
,
NCT Dream
,
NCT Dream news
,
NCT Dream updates
,
Weeekly
,
weeekly news
,
weeekly updates
,
TOMBOY
,
MANIAC
,
THANK YOU
,
Glitch Mode
,
Ven para
,
K-pop
,
kpop news
,
Kpop updates