To Inifinity & Beyond: NASA Delays Dress Rehearsal Of New Mega-Rocket!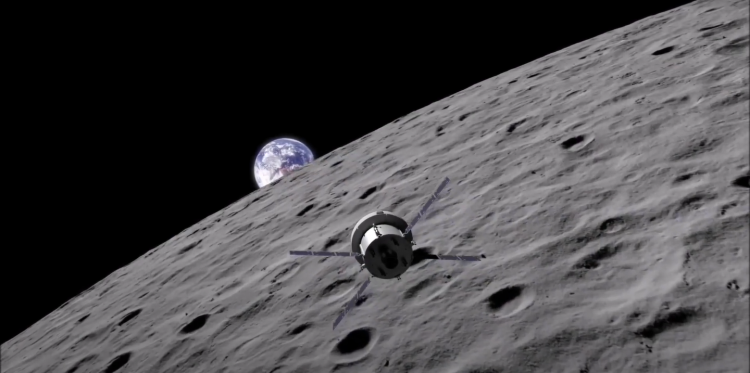 NASA suspended the last major test of its Space Launch System (SLS) rocket yesterday after pressurization issues prevented technicians from safely loading propellants into the rocket. The test - known as a wet dress rehearsal - has been postponed until today at the earliest, NASA announced in a post on the Artemis I live blog.
The post explained that there was a "loss of ability to pressurize the mobile launcher. The fans are needed to provide positive pressure to the enclosed areas within the mobile launcher and keep out hazardous gases."

NASA technicians were unable to safely proceed with loading the propellants into the rocket's core. Since then, teams had meetings to determine the next steps and establish a go-forward plan.

READ: Elon Musk Aids Ukraine By Activating Starlink Services +More Terminals On The Way!
The dress rehearsal was labeled "wet" because it's essentially a run-through of all the procedures NASA will have to carry out when the first actual launch of SLS takes place. These steps include filling the 322-foot rocket with 700,000 gallons of propellant. In a recent press conference, NASA said its team is currently on the launchpad attempting to troubleshoot the issue.
The test originally began on April 1st at the Kennedy Space Center in Florida and was supposed to wrap up yesterday. NASA encountered some rough weather Saturday night, as lightning struck the towers around the SLS's launchpad.

"1 of the strikes last night was the strongest we have seen since we installed the new lightning protection system," tweeted Jeremy Parsons, NASA's deputy manager of the Exploration Ground Systems. "It hit the catenary wire that runs between the 3 towers. "System performed extremely well & kept SLS and Orion safe. Glad we enhanced protection since Shuttle!"

READ: World's First Luxury Space Hotel Is Set To Open In 2027
The SLS is meant to carry the Orion spacecraft on an uncrewed mission around the Moon as part of the Artemis program, a flight called Artemis I. That mission, tentatively scheduled for this summer, is supposed to get the rocket ready for the mission that will eventually carry humans to the lunar surface.
You can add your name on their website to have it included on a flash drive that will fly aboard Artemis! Catch up on further official updates through their blog space or Twitter page.
© 2023 Korea Portal, All rights reserved. Do not reproduce without permission.