HYBE Named One Of 'World's 100 Most Influential Companies' For The Second Year In A Row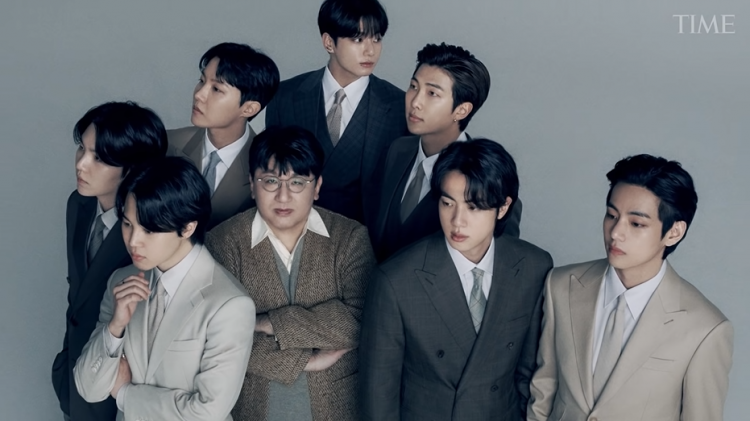 HYBE was selected as one of the "100 Most Influential Companies" in the world by TIME for the second year in a row.
Time magazine annually selects the "100 Most Influential People in the World" and also publishes a list of "The 100 Most Influential Companies in the World." The 100 Best Companies list spans all industries and is selected by Time based on key factors, including relevance, impact, innovation, leadership and performance, among companies recommended by editors, correspondents and industry experts around the world.
Time selected HYBE as the leader in the Pop powerhouse in the list of 100 companies in 2022 and introduced it as a company making innovation in the music industry. Then, in an interview with Chairman Bang Si Hyuk to celebrate HYBE's selection of 100 companies, "HYBE's vision is to become the world's best entertainment lifestyle platform based on music. We have reached the stage of expanding the boundaries of the industry."
READ: HYBE's New K-Pop Girl Group With Sakura & Chaewon Announces Official Name Social Media Pages!
At the same time, Time selected HYBE's business structure as the basis for the success of HYBE and BTS in the global music market despite the pandemic. It is said that the value chain of the music industry itself has been expanded with the artist IP as the center, and through this, a business structure that has an influence on the value enhancement of the music market itself has been created.
For example, Time emphasized what differentiates HYBE from other companies is that it invests in technology that enables online streaming concerts, artist-fan interaction, ticketing, and moe. Time also emphasized that HYBE's global fandom platform Weverse 2.0, which has evolved further, such as introducing Weverse and integrating Naver V Live functions, predicted that it would launch in the first half of the year.
READ: BTS Stuns Fans With Surprise 'Appearance' At The Academy Awards +Special Will Smith Shoutout!
Meanwhile, HYBE Chairman Bang Si Hyuk and HYBE's representative artist, BTS, decorated the TIME coverl to commemorate the selection of the "100 Most Influential Companies in the World" this time. Apple, Disney, and Amazon are among the top 100 companies along with HYB E. For more information on the "World's 100 Most Influential Companies," please visit the Time website.
READ: BTS, EXO, TWICE: Here Are The Most Streamed K-Pop Idol Groups On Melon!
© 2022 Korea Portal, All rights reserved. Do not reproduce without permission.