(G)I-DLE's 'Tomboy' Syndrome Is Taking K-Pop By Storm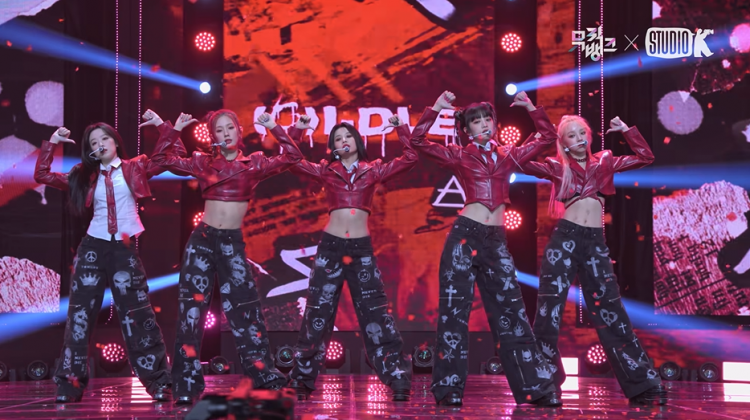 (G)I-DLE's new song "TOMBOY" is at the center of the hot discussions as it continues to gain a lot of popularity.
On the 14th, (G)I-DLE made a comeback with their first full album "I NEVER DIE." Simultaneously with their comeback, they once again proved that they are a global trending group by ranking first in 24 regions on the iTunes Top Album chart and #1 in 11 regions on the K-Pop Album chart.
READ: (G)I-DLE Prove Their Status As Queens As The GG Garners First Realtime All-Kill With 'TOMBOY'!
The new song "TOMBOY" is a song that fully reveals (G)I-DLE's dignified attitude.
It has won 1st place on each music show and is currently taking a unique step with a total of 5 music show trophies on its belt. In addition, the music video of the new son "TOMBOY" surpassed 70 million YouTube views on the 27th and is writing great records every day.
READ: They Will 'Never Die': (G)I-DLE Becomes First K-Pop Group To Reach Perfect All-Kill Milestone With 'TOMBOY'!
The "'TOMBOY' Syndrome" is leading to an unusual craze even in the entertainment industry. TWICE's Jihyo and Sana, Jay Park, MAMAMOO's Solar, Jeon Somi, Kwon Eunbi, Choi Yena, ASTRO, Wei, STAYC, Dreamcatcher, Super Junior's Donghae, Cherry Bullet, and comedians Hong Yunhwa and Kim Minki have participated in the "Tomboy" craze.
In particular, (G)I-DLE's unique sound and choreography, which captures the bubbly charm and power of (G)I-DLE, met with numerous artists and presented a variety of sights, drawing enthusiastic participation from fans around the world.
READ: Backs Against The Wall: Soyeon Admits That 'I NEVER DIE' Was (G)I-DLE's Last Chance!
As such, (G)I-DLE, which caused the "'TOMBOY' Syndrome" around the world, received the public's passionate love and support, including the fandom "Neverland" to become a global K-pop representative group.
Stay tuned for more updates!
READ: (G)I-DLE Solidifies Their Status As Queens As 'I NEVER DIE' Globally Tops iTunes Charts!
© 2022 Korea Portal, All rights reserved. Do not reproduce without permission.