Taemin's Fellow Soldiers Defend The SHINee Member From Malicious Attacks Following Taemin's Transfer!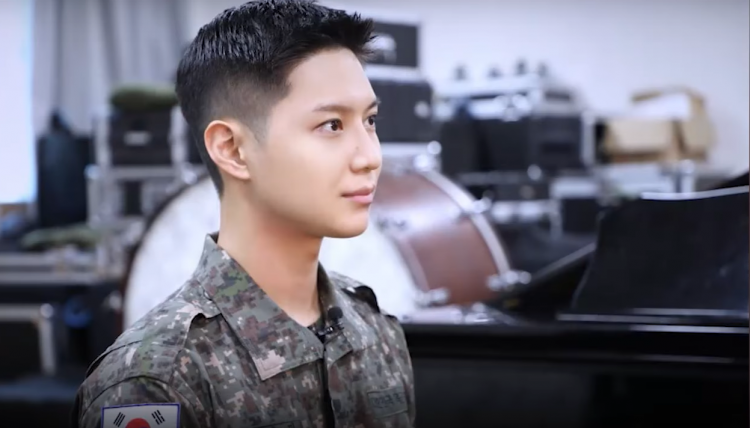 Recent reports confirmed that SHINee's Taemin was transferred to a role as a public service worker in the military for his service due to the K-pop idol's prevalent mental health issues.
Notably, it is somewhat common for men in South Korea to fake illnesses not to undergo their mandatory military service. Thus, citizens have questioned the K-pop idol's sudden transfer in roles, regardless of SM Entertainment's announcement, SHINee Taemin's label.
SHINee Taemin's fellow soldiers have gone on to speak up and defend the K-pop idol, giving their testimonies towards Taemin and his time under the military.
One of SHINee Taemin's fellow soldiers expressed:
"I'm someone that took the same test as Taemin hyung. We lived together for about 2 weeks and he had been receiving medicines for depression and anxiety attacks every day. But even so, he was still suffering. Sleeping pills, sleeping aids, he would take 6 to 8 pills and yet every night, he would often wake up after nightmares.
So because it seemed not to be enough, he received additional medicine at night and took them. But even so, he always smiled for his fellow soldiers in the living quarters that were taking the same test as him and even counselled us. Even though he was sick, he was a good hyung that always took care of others more.
Lastly, when we parted, he told us to keep our chins up and encouraged us like a kind hyung. He also said that he was afraid that if he left, people would talk. So since he seems to be in pain, I hope you wouldn't criticize him too much. Thank you."
Another fellow soldier of SHINee Taemin's confirmed that the K-pop idol did bring many medicines for depression, specifically remembering that every evening, Taemin would go collect his medicines and take them.
"Every time that happened, even if he was suffering, he would show us a bright side of himself as someone older than us dongsaengs, and would even play with us. I heard that he had suffered from this since prior to his enlistment and he was a hyung that always worked hard and hung in there at every training. I hope people won't criticize him too much," the K-pop idol's fellow enlistee expressed.
Stay tuned for more news and updates regarding SHINee and other K-pop artists.
© 2023 Korea Portal, All rights reserved. Do not reproduce without permission.
Tags:
kwave
,
kwave news
,
kwave updates
,
Kpop
,
kpop news
,
Kpop updates
,
SM
,
SM artists
,
SM Entertainment
,
SM Entertainment artists
,
SM Entertainment news
,
SM Entertainment updates
,
SM Entertainment SHINee
,
SM Entertainment SHINee Taemin
,
SM Entertainment Taemin
,
SM Entertainment SHINee TaeminSM Entertainment SHINee Taemin military enlistment
,
SM Entertainment SHINee TaeminSM Entertainment SHINee Taemin military service
,
SHINee
,
SHINEe News
,
SHINEe Updates
,
SHINee members
,
SHINEE MILITARY SERVICE
,
SHINEE MILITARY SERVICE
,
SHINee Taemin
,
SHINee Taemin news
,
SHINee Taemin updates
,
SHINee Taemin military
,
SHINee Taemin military service
,
SHINee Taemin military enlistment
,
Taemin
,
Taemin news
,
Taemin updates