JYP's NMIXX Writes A New Record For A K-Pop Girl Group!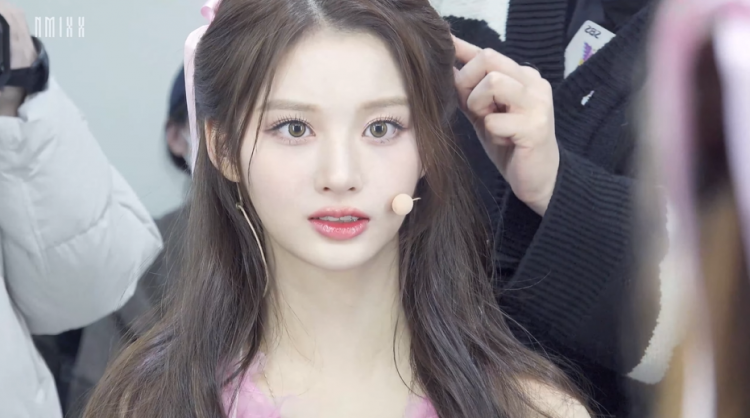 JYP Entertainment's new girl group NMIXX has set a new record on Hanteo!
According to the announcement of Hanteo Chart on the 16th, Nmixx recorded 227,399 copies in the Initial Chodong sales (album sales for the first week since release date) with their debut single "AD MARE." This is a new Initial Chodong record among K-Pop girl group debuts and 3rd place overall.
READ: Elite Visuals In The Industry: Netizens Compare NMIXX's Sullyoon To IVE's Jang Wonyoung!
Previously, Nmixs ranked first on the Hanteo Chart's daily album chart on February 25th and second on the weekly album chart for 22.02.28~22.03.06.
With this record, Nmixx won the Hanteo Chart's "Initial Chodong Silver Certification Plaque."
The Hanteo Chart's "Official Initial Chodong Certification Plaque'' is a commemorative plaque that certifies the official record of an artist who exceeds a certain amount of album sales based on sales data.
READ: Netizens & NSWERs Find NMIXX's Kyujin Simply Irresistible, Find Out Why Here!
With their debut album, Nmixx sold more than 200,000 copies therefore receiving a silver certification plaque.
"Thanks to the love that NSWER (fandom name) has sent, we have achieved a wonderful record of 227,399 copies with our debut single album. We will always do our best to repay the love and support you have given us," NMIXX thanks their fans.
READ: JYP Entertainment's NMIXX Proves They Are One Of The Best 4th Gen Vocals!
The 7-member rookie girl group NMIXX, which JYP ambitiously introduced in 2022, is actively promoting with their debut song "OO." NMIXX is composed of Lily, Haewon, Sullyoon, Bae, Jinni, Jiwoo, and Kyujin. With their striking visuals, splendid performances, and outstanding live vocal skills, they are attracting attention on every stage.
Congratulations to JYP Entertainment's NMIXX!
READ: JYP Worldwide: JYP Entertainment Expands Business Into North America WIth JYP USA!
© 2022 Korea Portal, All rights reserved. Do not reproduce without permission.