EA, Gearbox, Microsoft, & More Companies Signs Letter To Go Against Texas' Anti-Transgender Bill!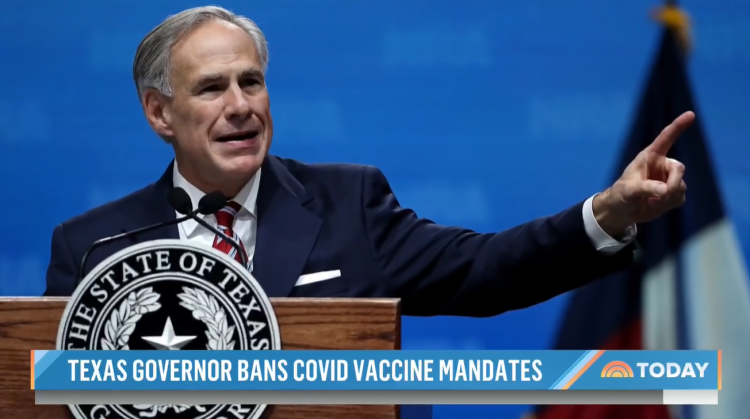 In the previous month, Texas Governor Greg Abbott's headed a bill that moved for child protective services to investigate families of transgender children who were getting gender-affirming healthcare for child abuse.
READ: These Companies Have Parted Ways With Russia Amidst War With Ukraine!
Following this, 65 companies have gone on to sign a letter asking for the Texas Governor to cease the anti-LGBTQ+ action.
As per reports from a media outlet, the 65 companies, which includes Electronic Arts, Gearbox Entertainment, and Microsoft , signed a letter that was organized by the LGBTQ+ organization the Human Rights Campaign.
EA, Microsoft, and Gearbox are members of the pro-LGBTQ business network Texas Competes and notably, Gearbox has previously stood against another bill that banned transgender youth from joining in sports.
READ: Microsoft's Monopoly Tightens As Its Game Pass Seeks To Be The Company's Best So Far!
The letter was posted in the recent Dallas Morning News as a full-page advertisement. The ad copy was then shared by Texas director of HRC Rebecca Marques on Twitter.
The letter signed by the 65 companies read:
"Our companies do business, create jobs, and serve customers in Texas. We are committed to building inclusive environments where our employees can thrive inside and outside of the workplace. For years we have stood to ensure LGBTQ+ people - our employees, customers, and their families - are safe and welcomed in the communities where we do business.
The recent attempt to criminalize a parent for helping their transgender child access medically necessary, age-appropriate healthcare in the state of Texas goes against the values of our companies. This policy creates fear for employees and their families, especially those with transgender children, who might now be faced with choosing to provide the best possible medical care for their children but risk having those children removed by child protective services for doing so. It is only one of several efforts discriminating against transgender youth that are advancing across the country.
We call on our public leaders - in Texas and across the country - to abandon efforts to write discrimination into law and policy. It's not just wrong, it has an impact on our employees, our customers, their families, and our work."
READ: PC, XBOX, PlayStation, & Switch: The Best Video Games Released In 2022 So Far!
Stay tuned for more news and updates regarding U.S. companies!
© 2023 Korea Portal, All rights reserved. Do not reproduce without permission.
Tags:
US
,
US news
,
US updates
,
U.S.
,
U.S. news
,
U.S. updates
,
Texas
,
Texas news
,
Texas updates
,
Texas anti-LGBTQ+ bill
,
Texas anti-LGBTQ+ bills
,
Texas Governor Greg Abbott
,
Texas Governor
,
Greg Abbott
,
Electronic Arts
,
Electronic Arts news
,
Electronic Arts updates
,
EA
,
EA news
,
EA updates
,
Gearbox Entertainment
,
Gearbox Entertainment news
,
Gearbox Entertainment updates
,
Gearbox
,
Gearbox news
,
Gearbox updates
,
Microsoft
,
Microsoft news
,
Microsoft updates
,
Rebecca Marques
,
Texas director of HRC Rebecca Marques
,
Texas director of HRC