HD Photos In The Palm Of Your Hands: 2022's Best Camera Phones So Far!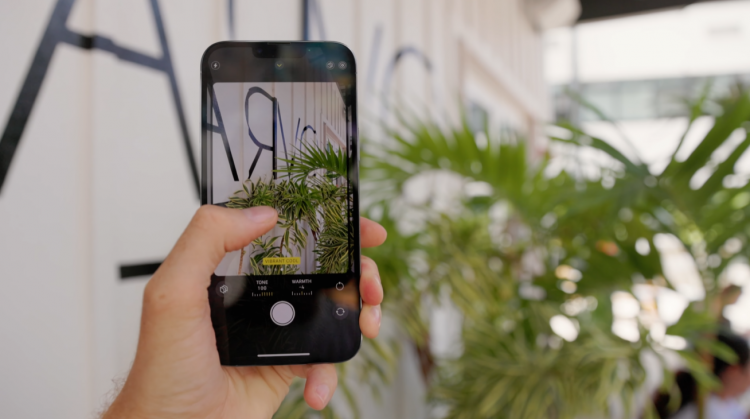 In the present day, smartphones have replaced cameras not only because many outperform them, but also because of the practicality. Smartphones have become primary cameras nowadays and most consumers prioritize the camera quality when buying new smartphones.
READ: Apple's iPhone SE Is Its Cheapest Release To Date In Terms Of Inflation!
Notably, a lot of camera phones have amazing cameras, but a myriad of smartphones are just purely better than most when it comes to photo quality.
Thus, here are the best camera phones 2022 has to offer so far:
Google Pixel 6 series
The Google Pixel 6 and Google Pixel 6 Pro have a new 50MP primary camera and it also has a 12MP ultrawide lens and laser autofocus. But, the premium Pixel 6 Pro has another addition to the mix in a 48MP telephoto lens.
The smartphone is capable of up to 4x optical zoom for better long-range shots. The front camera also has an 8MP selfie shooter for the Pixel 6 and an 11.1MP option on the Pro version.
Samsung Galaxy S22 series
To the delight of Samsung fans, both the Galaxy S22 and S22 Plus have similar cameras. The smartphones have a 50MP primary camera, a 12 MP ultrawide, and a 10MP telephoto shooter.
However, the Samsung Galaxy S22 Ultra has a 10MP periscope camera, and upgrades the primary sensor of the smartphone series to 108MP.
OnePlus 9 Pro
The OnePlus 9 Pro smartphone is the product of a partnership with the Swedish photography company Hasselblad, one of the best-known photo companies in the industry. Due to this, the smartphone has a great natural color calibration, which is applied at the sensor level.
Adding to this, the OnePlus 9 Pro has back cameras which have 10, 12, and 50MP and a front camera that has 40MP in terms of quality!
Sony Xperia 1 III
The Sony Xperia 1 III has amazing image quality with colors and white balance that are amazing. The primary camera has a lot of detail and processing makes its natural photos look outstanding.
The smartphone's camera consistency is also better. This phone stands out though as Sony is also known for their video work. This smartphone can shoot 4K video at up to 120fps.
Apple iPhone 13 series
It is known that Apple makes the best camera smartphones money can buy. And their iPhone 13 series is no exception.
Although the iPhone 13 devices have the same cameras as previous iPhones with two back cameras that are 12 and 12MP and a front camera that offers 12MP the upgrade can be seen in the ultrawide camera as the Pro and Pro Max has been upgraded from an ƒ/2.4 aperture to ƒ/1.8, making it better in low light.
Additionally, Apple has added support for Cinematic Mode on the software, bringing more effects to video. There's also Night Mode for all lense!
© 2023 Korea Portal, All rights reserved. Do not reproduce without permission.
Tags:
smartphone
,
smartphone news
,
smartphone updates
,
best smartphone cam
,
best smartphone camera
,
best smartphone cameras
,
top smartphone cam
,
top smartphone cams
,
top smartphone camera
,
top smartphone cameras
,
Google
,
Samsung
,
Sony
,
OnePlus
,
Apple
,
Google Pixel 6 series
,
Google Pixel 6
,
Google Pixel 6 Pro
,
Samsung Galaxy S22
,
Samsung Galaxy S22 series
,
Samsung Galaxy S22 plus
,
Samsung Galaxy S22 ultra
,
OnePlus 9 Pro
,
OnePlus 9
,
Sony Xperia 1 III
,
Apple iPhone 13