Actor Park Seo Joon Reveals How He Really Feels Being Casted By Marvel!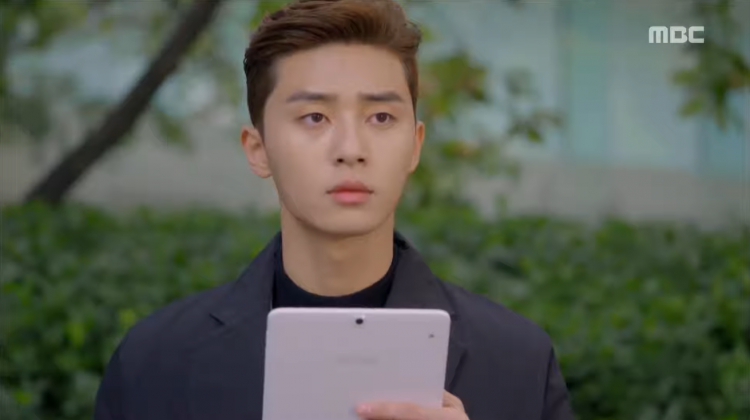 Renowned Korea actor Park Seo Joon has recently opened up about how he feels after being casted by the Marvel Cinematic Universe for a role in the highly-anticipated film "Captain Marvel 2: The Marvels."
READ: Awesome ENT Confirms Park Seo Joon Is Joining The Marvel Cinematic Universe!
It was previously reported that actor Park Seo Joon will be having a role in the upcoming MCU movie "Captain Marvel 2: The Marvels." Netizens and fans were happy to hear this as seeing the actor act alongside the likes of Brie Larson seems like a dream come true.
On the 3rd of March, British newspaper The Guardian shared their interview with actor Park Seo Joon. Among other things, the immensely popular actor made it known to netizens and his fans how he really felt regarding the casting from Marvel.
READ: Here's What We Know About MARVEL's 'The Marvels', Including Park Seo Joon, So Far
Actor Park Seo Joon revealed that when he first heard that the Marvel Cinematic Universe wanted to speak to him, he initially could not believe it. The actor was truly stunned, showing how humble he is.
Park Seo Joon also noted that he was curious about his role in the "Captain Marvel 2: The Marvels" film. As per the actor, he noted that he was just trying to be careful with Marvel-related queries.
READ: Ahead Of Previous Speculations, Park Seo Joon Confirmed For 'Captain Marvel' Sequel
"I'm not someone who has a fear of challenges, but whether I am filming in South Korea or abroad, everything is a challenge for me. So, I did feel some nerves at first. But everyone was so helpful and welcoming that I was able to find my feet really quickly," Park Seo Joon further added.
Stay tuned for more news and updates regarding Park Seo Joon and other actors and actresses!
© 2022 Korea Portal, All rights reserved. Do not reproduce without permission.
Tags:
kwave
,
kwave news
,
kwave updates
,
US
,
US news
,
US updates
,
Marvel
,
Marvel News
,
Marvel updates
,
Marvel Park Seo Joon
,
mcu
,
MCU news
,
MCU updates
,
MCU Park Seo Joon
,
PARK SEO JOON
,
PARK SEO JOON news
,
Park Seo Joon updates
,
Park Seo Joon Marvel
,
Park Seo Joon MCU
,
Marvel Cinematic Universe
,
Marvel Cinematic Universe news
,
Marvel Cinematic Universe updates
,
Marvel Cinematic Universe Park Seo Joon
,
Park Seo Joon Marvel Marvel Cinematic Universe
,
Awesome.ENT
,
Awesome.ENT news
,
Awesome.ENT updates
,
Awesome.ENT Park Seo Joon
,
Park Seojoon
,
Park Seojoon news
,
Park Seojoon updates
,
Captain Marvel 2: The Marvels
,
Captain Marvel 2: The Marvels news
,
Captain Marvel 2: The Marvels updates