How Often Should You Use A Sheet Mask In Your Skin Care Routine?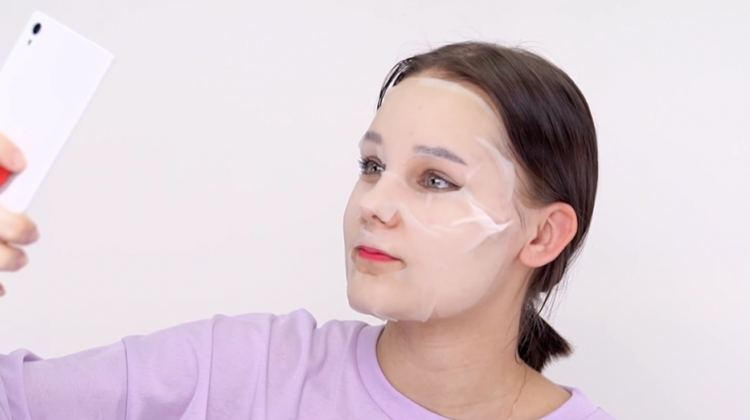 Are sheet masks part of your skincare routine? Have you been wondering how often should you apply one to your face? Well, read through the article to know more.
Most often than not, your typical skincare routine includes face wash, moisturizer, and serums. Such routines can affect your skin in the long run.
Once in a while, you may feel the sudden need to apply a sheet mask to your face. Maybe you have an upcoming event to attend or just want to feel pretty for the night.
READ: Can Moringa Help Promote Weight Loss?
Typically, face masks should be applied once a week, but depending on the kind of the mask as well as skin type, the frequency of application might give varying results.
Sheet masks can be made of various materials like paper, cotton which aid in sealing serum unto your skin. As sheet masks can be infused with a variety of serums, you can always find one that suits your skin type and needs. You may also use sheet masks in place of serum in your daily skincare routine.
READ: Should You Add Collagen To Your Coffee?
You can try sheet masks like the "Red Ginseng Mask Sheet" which is infused with the enriching essence of red ginseng and other effective ingredients that'll leave your skin healthy, soft, and elastic.
READ: The Blue-Green Gem Of Skincare: Enjoy The Anti-Aging Benefits Of Pure Hawaiian Spirulina
When should you switch up your sheet mask?
Well, if you're not seeing any results then you should consider switching up your sheet mask. Be observant of any slight irritation or peeling on your skin as this is also an indication that you should change your mask or decrease the frequency of application.
READ: Goodbye Dysmenorrhea: The Promising Effect Of Krill Oil On Alleviating Premenstrual Syndrome (PMS) Symptoms
© 2023 Korea Portal, All rights reserved. Do not reproduce without permission.