Spotify Having A Hard Time In The South Korean Streaming Market, Find Out Why Here!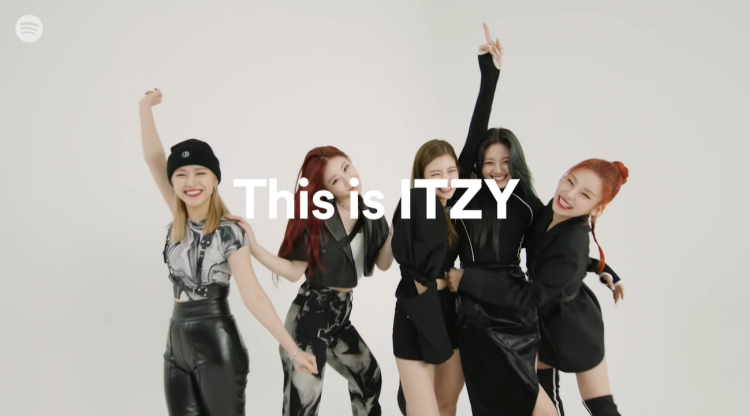 Spotify launched in Korea in February of 2021, but it seems like the global streaming platform is struggling!
As per market share data, it showed that Melon (37.28%) ranked 1st in the domestic music streaming platform. In 2nd to 8th place were Genie Music (19.24%), YouTube Music (19.22%), and Flo (13.31%), Naver Vibe (4.08%), Kakao Music (3.05%), Bugs (2.37%), and Spotify (1.46%), respectively.
READ: Only 3 Groups Made It To The Top 20 List Of Longest-Charting K-Pop Songs On The Global Spotify Top 200 Chart
This shows that although Spotify is the number one streaming platform in the world, it seems to not be making a dent on South Korea. The streaming service expected that they would change the streaming market in Korea.
Among the problems is the failure to secure domestic artists' music when Spotify first started. At that time, Kakao Entertainment, Genie Music, Bugs, Danal Entertainment, and Dreamus Company did not supply music.
Spotify's uncompetitive subscription plan is also another problem. In Korea, only two options regarding the rate plans for streaming sites are brought up; sing 10,900 KRW (approximately $9.10 USD) and duo 16,350 KRW (approximately $13.65 USD).
Notably, Spotify also provides the ability to listen to music for free but with the downside of ads in other countries. But this was not introduced in Korea because the domestic streaming royalties are almost four times higher compared to the United States.
In contrast, YouTube Music is another competitor to Spotify and they allow premium service users to use YouTube Music for free.
READ: BTS, BLACKPINK, And TWICE Are This Week's 'Spotify Royalties,' See Top 20 K-Pop Group Rankings
Furthermore, the discount benefits of domestic music platforms via telecommunication plans are also a problem for Spotify. Specifically, KT and LG U+'s Genie Music and SK Telecom's Flo have discounts due to their parent companies.
Will Spotify bounce back in Korea? Only time will tell but as of this moment, it is not looking well.
© 2023 Korea Portal, All rights reserved. Do not reproduce without permission.