'Squid Game' Star Lee Jung Jae Goes Hollywood, Signs With Creative Artist Agency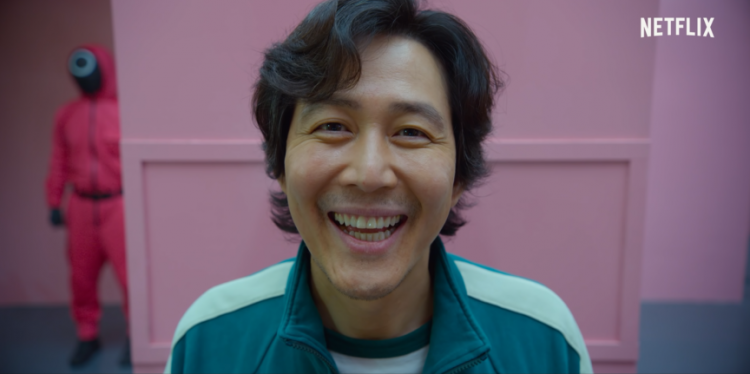 Actor Lee Jung Jae signed an exclusive contract with Creative Artist Agency, a large American entertainment agency. The actor has received attention from Hollywood for appearing in Netflix's hit Korean series "Squid Game,"
American media outlet Deadline reported that Lee Jung Jae signed a contract with Creative Artist Agency and will be active as a director, producer, and actor.
Creative Artist Agency is an entertainment and sports agency that is headquartered in Los Angeles, California.
READ: Everything You Need To Know About The Second Season Of 'Squid Game' +Possible Season 3!
Hollywood stars actors and directors such as Tom Hanks, Steven Spielberg, Zendaya, and Rhys Witherspoon are active under the management of the Creative Artist Agency.
Lee Jung Jae played the main character, Sung Ki Hoon, in Netflix's highest-grossing series "Squid Game." Lee Jung Jae is scheduled to attend the Screen Actors Guild Awards ceremony together with his "Squid Game" co-stars such as Jeong Ho Yeon and Park Hae Soo.
The Netflix hit series which took the world by storm, was nominated in four categories in the Screen Actors Guild Awards: first, the SAG's highest honor award which is the TV Drama Series Ensemble Award, then the Stunt Category Ensemble Award, Best Actor for Lee Jung Jae, and Best Actress for Jeong Ho Yeon.
READ: BTS, Stray Kids, Lee Jung Jae, Kim Seon Ho, and More Win Big At The 2021 Asian Artists Awards
Recently, "Squid Game" actor Lee Jung Jae won the grand prize in the "Actor of the Year" category during the 2021 Asian Artists Awards for his performance in the hit Netflix drama.
"Thank you for giving me such a big award. The success of 'Squid Game' is like a miracle. I want to share the glory with the actors, staff as well as the audience around the world who loved it," Lee Jung Jae said.
Meanwhile, "Squid Game" was confirmed to be returning for its second season. Netflix's Co-CEO and Chief Content Officer Ted Sarandos went on to announce the return of one of the most in-demand K-dramas from Netflix.
When asked if the "Squid game" would be returning for a second season, Ted Sarandos expressed, "Absolutely. The Squid Game universe has just begun."
Stay tuned for more K-Drama updates!
READ: Netflix Officially Confirms A Second Season For 'Squid Game'!
© 2022 Korea Portal, All rights reserved. Do not reproduce without permission.