DAY6's Wonpil Bids My Days An Emotional Farewell, Announcing Military Enlistment Date & Explains His Early Enlistment!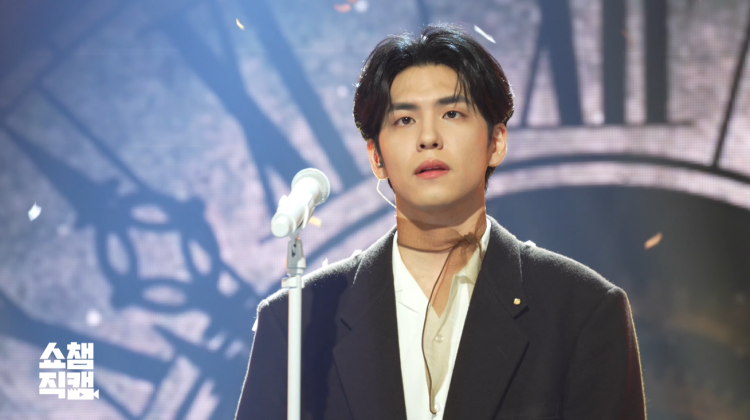 Just recently, DAY6's Wonpil hosted a Live broadcast on Naver V and the K-pop idol talked about a plethora of things such as his recent solo debut and surprising My Days (the fandom name of DAY6) with his military enlistment.
DAY6's Wonpil revealed that he will be enlisting on the 28th of March 28. The K-pop idol then added that since Sungjin, aka Young K, and Dowoon are already enlisted, he believes it was the right choice to enlist as well.
DAY6's Wonpil further added that he would be enlisting in the navy as it was the fastest available option. Notably, the K-pop idol would be the final member of DAY6 to enlist in the military, thus minimizing the DAY6's hiatus due to this swift enlistment.
READ: Jae Bids Farewell In 'You make Me' MV B-T-S, The Last OT5 Comeback Of DAY6!
"We still have a month left. When we've all been discharged, My Days' biggest concern-our military service-will have disappeared. So we can all greet each other again with big smiles," DAY6's Wonpil assured and comforted fans.
The DAY6 member then began crying, expressing his worries that his My Days would miss him while he was gone. Emotionally, Wonpil noted that the thing that saddends him the most is that if his My Days want to see him, they won't be able to, as he is not able to do live broadcasts.
"Time will pass quickly. When the other members are discharged and we all meet again, I hope that we'll be able to hold concerts like we did before COVID-19, and I think I'll be able to endure while thinking of those days ahead. When we reunite with MyDays, I hope not a single one of us will have been sick during that time, and we can all greet each other with smiles and the same feelings we have now," DAY6's Wonpil assured and comforted his fans.
My Days could not help but tear up as although DAY6's Wonpil joked by telling them to not go anywhere, the K-pop idol emotionally said, "Please don't go. I really hope you will all still be here, exactly as you are now."
READ: Dowoon To Enlist In The Korean Military Soon To Make DAY6's Hiatus Shorter!
Furthermore, DAY6's Wonpil had some good news to share by reminding his fans that DAY6's Sungjin return is near, being scheduled to be discharged in September.
© 2022 Korea Portal, All rights reserved. Do not reproduce without permission.
Tags:
kwave
,
kwave news
,
kwave updates
,
Kpop
,
kpop news
,
Kpop updates
,
JYP
,
JYP artists
,
JYP Entertainment
,
JYP Entertainment artists
,
JYP Entertainment news
,
JYP Entertainment updates
,
JYP Entertainment DAY6
,
JYP Entertainment Wonpil
,
JYP Entertainment DAY6 Wonpil
,
DAY6
,
DAY6 news
,
DAY6 updates
,
DAY6 members
,
day6 wonpil
,
DAY6 Wonpil news
,
DAY6 Wonpil updates
,
DAY6 Wonpil military service
,
DAY6 Wonpil military enlistment
,
wonpil
,
Wonpil news
,
Wonpil updates
,
Wonpil military enlistment
,
Wonpil military service