NCT Mark, DAY6 Wonpil, VIVIZ, APINK, & More: K-Pop Comebacks & Debuts This February!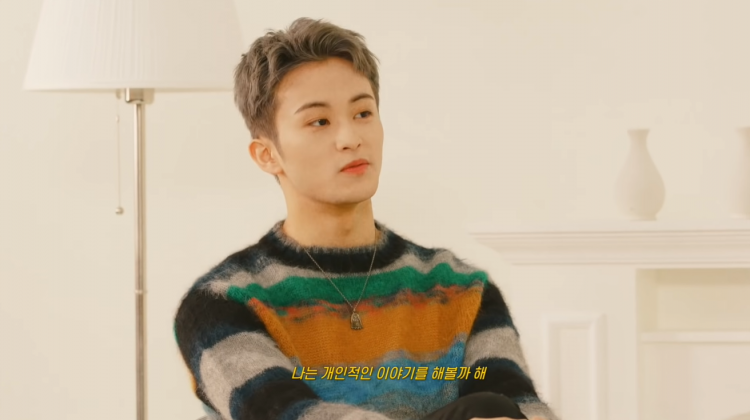 January was filled with amazing musical releases that made netizens and K-pop fans extremely hyped, making the first month of 2022 truly unforgettable!
Now that February has come, more exciting debuts and comebacks have gotten K-pop fans extremely hyped. Notably, a plethora of K-pop artists are preparing to make their highly awaited comebacks and debuts this February.
READ: Is GOT7 Making A Comeback Soon? Mark Addresses BamBam's Recent Spoiler!
Netizens and K-pop fans are once again in for a treat as the K-pop artists gearing up to have musical releases for this month are truly known as the most talented in the K-pop industry.
From NCT's Mark to DAY6's Wonpil and from VIVIZ to APINK, here are the upcoming K-pop debuts and comeback this February that netizens and K-pop fans are looking forward to:
February 3
-Jamie (aka Jamie Park) - new single "Pity Party"
February 4
-NCT Mark - "Child," first single under SM Entertainment's SM Station project.
February 7
-DAY6 Wonpil - Solo debut album "Pilmography" with title track "Hello, Goodbye"
READ: MyDays Have Mixed Reactions As Jae Gets Removed From DAY6 Group Photos!
February 8
-VIXX Ravi - 2nd studio album "LOVE&FIGHT" with title track "WINNER" featuring Ash Island
February 9
-Ha Sung Woon - Special Album "You" with title track "Can't Live Without You"
-VIVIZ (SinB, Eunha, and Umji formerly of GFRIEND) - debut with mini-album "Beam of Prism"
February 14
-APINK - Special album "HORN" with title track "Dilemma"
-Girls' Generation's Taeyeon - comeback album "INVU"
-Epik High - comeback album "Epik High Is Here 下 (Part 2)"
February 15
-TREASURE - 1st mini-album "THE SECOND STEP: CHAPTER ONE" with title track "JIKJIN"
February 16
-Wonho (former Monsta X member) - first single album "Obsession" with title tracks "Eye on You" and "Somebody"
February 21
-TEMPEST - debut album "IT'S WE"
February 22
-CRAVITY - first album part two "LIBERTY: IN OUR COSMOS"
Other K-pop artists who are slated to make a comeback or debut this February but have not specifically announced when are STAYC, Billlie, BTOB, and NMIXX.
Stay tuned for more news and updates regarding your favorite K-pop artists!
© 2022 Korea Portal, All rights reserved. Do not reproduce without permission.
Tags:
kwave
,
kwave news
,
kwave updates
,
Kpop
,
kpop news
,
Kpop updates
,
kpop comeback
,
kpop comebacks
,
kpop debut
,
Kpop debuts
,
February kpop debut
,
February kpop debuts
,
February kpop comeback
,
February kpop comebacks
,
kpop comeback February
,
kpop comeback comebacks February
,
kpop debut February
,
kpop debuts February
,
Jamie
,
Jamie Pity Party
,
Pity Party
,
JAMIE Park
,
Jamie Park Pity Party
,
NCT Mark
,
NCT Mark Child
,
Child
,
SM Station project
,
day6 wonpil
,
DAY6 Wonpil comeback
,
DAY6 Wonpil Pilmography
,
Pilmography
,
Hello
,
Goodbye
,
DAY6 Wonpil Hello
,
Goodbye
,
Wonpil comeback
,
NCT Mark debut
,
Jamie comeback
,
VIXX Ravi
,
VIXX Ravi LOVE&FIGHT
,
LOVE&FIGHT
,
Winner
,
VIXX Ravi WINNER
,
VIXX Ravi comeback
,
Ha Sung Woon
,
Ha Sung Woon You
,
you
,
Ha Sung Woon Can't Live Without You
,
Ha Sung Woon comeback
,
VIVIZ
,
VIVIZ debut
,
VIVIZ Beam of Prism
,
Beam of Prism
,
Apink
,
apink comeback
,
APINK HORN
,
HORN
,
Dilemma
,
APINK Dilemma
,
Epik High
,
EPIK HIGH comeback
,
Epik High Epik High Is Here 下 (Part 2)
,
Epik High Is Here 下 (Part 2)
,
Treasure
,
TREASURE comeback
,
TREASURE THE SECOND STEP: CHAPTER ONE
,
THE SECOND STEP: CHAPTER ONE
,
JIKJIN
,
TREASURE JIKJIN
,
Wonho
,
Wonho comeback
,
Wonho Obsession
,
Obsession
,
Wonho Eye on You
,
Eye on You
,
Wonho Somebody
,
Somebody
,
TEMPEST
,
TEMPEST debut
,
TEMPEST IT'S WE
,
IT'S WE
,
CRAVITY
,
CRAVITY comeback
,
CRAVITY LIBERTY: IN OUR COSMOS
,
LIBERTY: IN OUR COSMOS
,
STAYC
,
STAYC comeback
,
Billlie
,
Billlie comeback
,
BtoB
,
BTOB comeback
,
NMIXX
,
NMIXX debut