Enjoying 'All Of Us Are Dead'? Here Are 3 Zombie K-Dramas That You Should Definitely Check Out Next!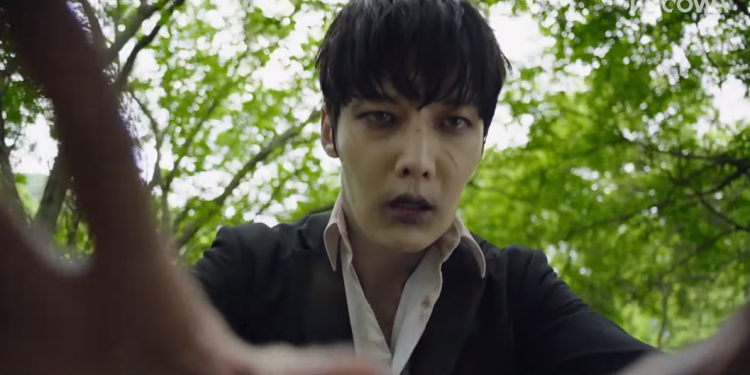 K-Drama fans worldwide are currently gushing over the highly-popular zombie K-Drama "All Of Us Are Dead. Who wouldn't though? It got suspense, comedy, and cute leads!
If you've seen "All Of Us Are Dead," then you're probably looking for the next zombie K-Drama to binge-watch. After all, K-Drama has a wide selection of top-quality zombie shows to offer. In this article, we dive into 3 K-Dramas available that you should check out next after seeing "All Of Us Are Dead."
#1 "Kingdom"
Release Date: January 25, 2019
Starring: Joo Ji Hoon, Ryu Seung Ryong, Bae Doo Na, and Kim Sung Gyu
Considered one of the best K-Dramas about zombies, "Kingdom" is a fusion of history and thriller. "Kingdom" is set in the Joseon period, the K-Drama follows the story of the crown prince Lee Chang who is set to find a way to stop a mysterious illness plaguing his people and find the truth behind his father's death. The hit K-Drama has two seasons and one spin-off, "Kingdom: Ashin of the North," starring the A-list actress Jun Ji Hyun.
Check out "Kingdom" on Netflix.
READ: Actress IU Is Coming Back! 'Celebrity' Singer Confirmed To Star In Upcoming StudioN K-Drama 'Money Game'
#2 "Zombie Detective"
Release Date: September 21, 2020
Starring: Choi Jin Hyuk, Park Joo Hyun, Tae Hang Ho, Lee Joong Ok, Ahn Se Ha, and Hwang Bo Ra
"Zombie Detective" is more of a light comedy-drama than a full-on thriller. The K-Drama follows a zombie disguising himself as a human. He becomes a private detective, solving crimes using his abilities. It's a fun watch for those who are looking for a new twist to the zombie narrative.
You may check out the K-Drama "Zombie Detective" on Netflix.
READ: SNSD's Seohyun Is In Discussion To Star in The Upcoming Netflix Series 'Thief: The Sound of the Sword'
#3 "Dark Hole"
Release Date: April 30, 2021
Starring: Kim Ok Bin, Lee Joon Hyuk, Park Keun Rok, Oh Yu Jin, Song Sang Eun, and Lee Ye Bit
"Dark Hole" follows the story of a detective whose life turned upside down when one day receives a phone call from her husband's murderer. She was instructed to go to a town called "Mujishi." The twist is that all of the people in Mujishi have transformed into some kind of "mutants" or zombie-like monsters after inhaling a mysterious dark smoke.

READ: 'Money Heist,' 'Juvenile Justice,' Black Night': Three Netflix K-Dramas To Watch Out For 2022
© 2022 Korea Portal, All rights reserved. Do not reproduce without permission.
Tags:
All Of Us Are Dead
,
All of Us Are Dead news
,
All of Us Are Dead updates
,
All Of Us Are Dead drama
,
All of Us Are Dead kdrama
,
All of Us Are Dead netflix
,
kingdom
,
Kingdom kdrama
,
Kingdom drama
,
Kingdom Season 1
,
Kingdom Season 2
,
Kdrama
,
zombie kdrama
,
Netflix
,
Netflix News
,
Netflix drama
,
netflix updates
,
netflix kdrama
,
kdrama news
,
kdrama updates
,
Kdrama
,
kwave
,
kwave enws
,
kwave updates