The Meanings Behind The Fandom Names Of 4th Gen K-Pop GGs (G)I-DLE, GWSN, ITZY, Secret Number, And IZ*ONE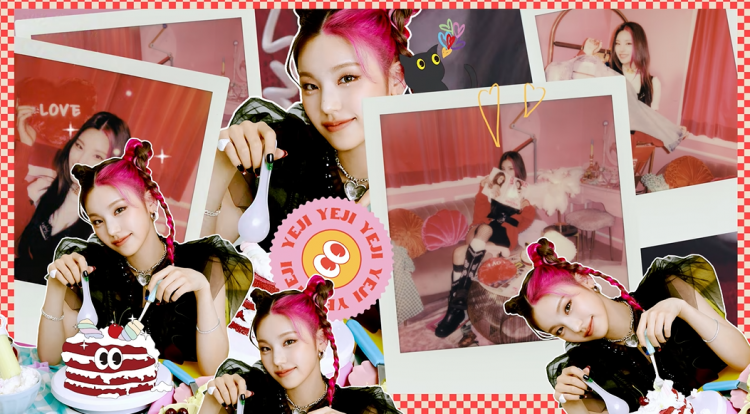 Previously, we discussed the meaning behind the fandom names of aespa, STAYC, EVERGLOW, Weeekly, LIGHTSUM, BlackSwan, and many other 4th-generation K-Pop girl groups. Some of them had witty origins while some are quite literal.
Nevertheless, let's discuss the meaning behind the fandom name of some of the hottest 4th-generation K-Pop girl groups today.
#1 (G)I-DLE
Fandom Name: Neverland
At first glance, you can't pinpoint the correlation between (G)I-DLE and Neverland. And it's because Neverland is not a play of words based on (G)I-DLE's name. Rather, it means the actual Neverland in the story of Peter Pan. Neverland is an imaginary place by Peter Pan where people who live there never change and remain as a child forever. Just like in Neverland, (G)I-DLE hopes they live in Neverland's hearts forever.
READ: Netizens Surprised As (G)I-DLE Soyeon Gets Upset at Trainee's Excuses In 'My Teenage Girl'!
#2 GWSN
Fandom Name: GROO
GROO might be a little weird to be a fandom name but in Korean, it means "stump." And according to GWSN, the fandom name they choose meant to express that "like trees, GROO means people who always support and stay with GWSN".
READ: TWICE Is The ONLY Girl Group To Join BTS, EXO, Stray Kids, And GOT7 In The 10 K-Pop Groups Who Dominated Gaon In The Past Decade
#3 ITZY
Fandom Name: Midzy
Yes, Midzy is a play in ITZY's group name. But it's more than that. In Korean, "mid-eo" or "믿어" means to trust or to believe in someone. So when you combine "mideo" and "ITZY" together it means that fans trust ITZY, and vice versa, as well.
READ: Kep1er Beats BLACKPINK In Japan, BTS And aespa Dominates South Korea, While JYP Artists Soar In The US As Most Viewed K-Pop Groups
#4 Secret Number
Fandom Name: LOCKEY
Secrets and locks go hand in hand. And Secret Number's fandom name LOCKEY was explained to mean as "people become KEYs that open the locked appeal of Secret Number."
READ: TWICE, ITZY, BTS, BLACKPINK, IU: Most Popular K-Pop Artists In Indonesia, Taiwan, And Vietnam For 2021
#5 IZ*ONE
Fandom Name: WIZ*ONE
IZ*ONE's fandom is magical, literally. Wiz is basically short for "wizard united" and the name WIZ*ONE means that IZ*ONE's fans who leave them are "creating a magical future" together with them.
READ: The Meanings Behind The Fandom Names Of 4th Gen K-Pop GGs Rocket Punch, aespa, EVERGLOW, And LUNARSOLAR
© 2023 Korea Portal, All rights reserved. Do not reproduce without permission.
Tags:
(G)I-DLE
,
(G)I-DLE news
,
(G)I-DLE updates
,
(G)I-DLE fandom name
,
GWSN
,
GWSN news
,
GWSN updates
,
GWSN fandom name
,
ITZY
,
ITZY News
,
ITZY upadtes
,
ITZY fandom name
,
Secret Number
,
Secret Number news
,
Secret Number updates
,
Secret Number fandom name
,
IZ*ONE
,
IZ*ONE news
,
IZ*ONE updates
,
IZ*ONE fandom name
,
Kpop
,
kpop news
,
Kpop updates
,
kwave
,
kwave news
,
kwave updates