Nintendo On A Different Route: Why Fans Are Excited For Game Freak's 'Pokémon Legends: Arceus'!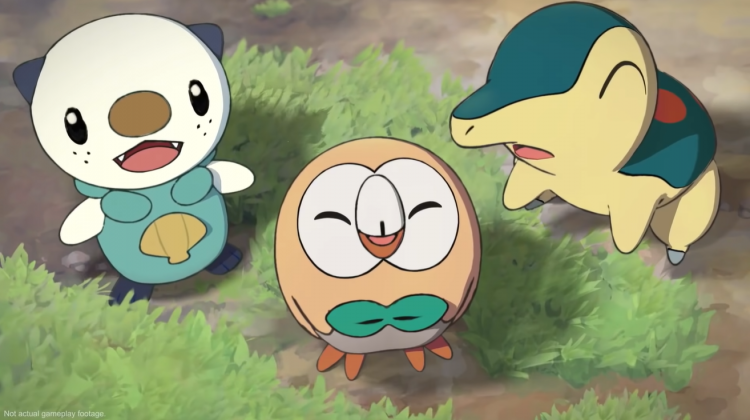 Fans are extremely excited for Game Freak's "Pokemon Legends: Arceus" as it drops for the Nintendo Switch soon and the Pokemon game is the most highly-awaited release from the series yet.
The new Nintendo Switch game adds a larger dose of real-time action strategy to the gameplay and it further expands the Pokemon world's setting. "Pokemon Legends: Arceus" is going to be a prequel to the previous games "Pokemon Brilliant Diamond" and "Pokemon Shining Pearl."
Nintendo fans are hyped as players will spend a lot of time doing missions for the Galaxy Expedition Team. Players will accept a quest from their base of operations in Jubilife Village, the hub area of Nintendo Switch's "Pokemon Legends: Arceus," then go to the field to do missions.
While out in doing missions, Nintendo Switch users can scavenge for materials which can be crafted into items such as new Poke Balls. As Nintendo fans finish missions, they'll gradually raise their rank in the Galaxy Team for new story quests in "Pokemon Legends: Arceus."
Unlike usual Pokemon games from Nintendo and Game Freak, wild Pokemon will be seen roaming around in the environment in "Pokemon Legends: Arceus" which adds a new nuance in the pokemon catching experience, making the Nintendo Switch exclusive a must-get for fans.
Although similar to previous Pokemon games, battles in ""Pokemon Legends: Arceus" are in a turn-based fashion, but using the new battle styles. In the new Nintendo Switch game, players can command Pokemon to either use Agile or Strong Style versions of their Pokemon's attacks.
As "Pokemon Legends: Arceus" has a lot of familiar Pokemon, the new Game Freak game also introduces a handful of new Pokemon. Additionally, if players have played other main Pokemon games on their Nintendo Switch, they will get extra bonuses in "Pokemon Legends: Arceus."
If all goes well, the Nintendo company will have a new type of Pokemon game to build upon for their current and upcoming consoles!
READ: Nintendo Announces Latest Version of Nintendo Switch, Here's What We Know So Far
"Pokemon Legends: Arceus" is going to launch exclusively for the Nintendo Switch on the 28th of January GMT!
© 2023 Korea Portal, All rights reserved. Do not reproduce without permission.
Tags:
Pokemon Legends: Arceus
,
Pokemon Legends: Arceus news
,
Pokemon Legends: Arceus updates
,
game freak
,
Game Freak news
,
Game Freak updates
,
Game Freak Pokemon Legends: Arceus
,
Nintendo
,
Nintendo news
,
Nintendo updates
,
Nintendo Switch
,
nintendo switch news
,
nintendo switch updates
,
Nintendo Switch new game
,
nintendo switch new games
,
Nintendo Pokemon Legends: Arceus
,
Pokemon Legends: Arceus review
,
Pokemon Legends: Arceus details
,
Pokemon Legends: Arceus release
,
Pokemon Legends: Arceus release date
,
Nintendo Swtich Pokemon Legends: Arceus