Upcoming Netflix K-Movies Starring Sol Kyung Gu, Park Hae So, Kim Yoo Jung, And More That You Should Watch Out For!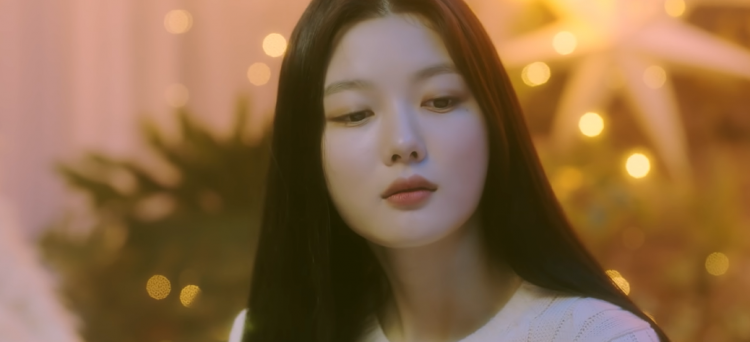 Recently, Netflix released their 2022 K-Content lineup and we are all excited for the amazing releases in store for Hallyu fans out there. In this article, we listed 2 K-Movies that you should watch out for on Netflix this 2022!
READ: Netflix 2022 K-Content Lineup: 3 Films Starring Yoo Ah In, Ong Seung Wu, Kang Soo Yeon, Joo Won, And More That You Should Watch Out For!
#1 "The Angel Without, The Devil Within"
Genre: Action, Thriller, Mystery, Crime
Starring: Sol Kyung Gu, Park Hae Soo, and Ikeuchi Hiroyuki
Sol Kyung Gu is Kang In whose nickname is Yacham a human-devouring spirit. He is a ruthless leader of a secret NIS operation team in Shenyang, China. Kang In is cold-blooded and achieves his objectives by using any means possible. Sol Kyung Gu's Kang In takes up a dangerous mission in a city full of spies.
Meanwhile, "Squid Game" actor Park Hae Soo is taking the role of Ji Hoon who is a prosecutor in the Seoul Central District. Ji Hoon is a prosecutor who puts the law above else. He is demoted to Shenzen, China and he crosses paths with Kang In.
READ: Netflix Officially Confirms A Second Season For 'Squid Game'!
#2 "20th Century Girl"
Genre: Romance, School, Youth, Melodrama
Starring: Kim Yoo Jung, Byeon Woo Seok, Park Jung Woo, and Roh Yoon Seo
"20th Century Girl," tells the story of a teen who begins to keep tabs on a popular classmate after her best friend, who goes to the United States to have heart surgery, asks her to do so.
"Lovers of the Red Sky" actress Kim Yoo Jung takes on the role of Na Bo Ra who is a 17-year-old high school student who is a member of the school's broadcasting club. Attending the same school and is a fellow broadcasting club member is Woon Ho who is played by Byeon Woo Seok.
Meanwhile, Roh Yoon Seo is Na Bo Ra's best friend Yeon Du who has a crush on Hyun Jin, played by Park Jung Woo.
Na Bo Ra falls in love with Hyun Jin but what will she do when her first love appears in the 21st century?

READ: Shin Min Ah, Han So Hee, Kim Go Eun, & More: 2021's Top Female K-Drama Performances!
© 2023 Korea Portal, All rights reserved. Do not reproduce without permission.
Tags:
Kim Yoo Jung
,
kim yoo jung news
,
Kim Yoo Jung Updates
,
Kim Yoo Jung drama
,
Kim Yoo Jung kdrama
,
Kim Yoo Jung netflix kdrama
,
Kim Yoo Jung 20th century girl
,
Kim Yoo Jung Byeon Woo Seok
,
Byeon Woo Seok
,
Byeon Woo Seok news
,
Byeon Woo Seok updates
,
Byeon Woo Seok kdrama
,
Byeon Woo Seok drama
,
Byeon Woo Seok new kdrama
,
Byeon Woo Seok 20th century girl
,
Sol Kyung Gu
,
Park Hae Soo
,
The Angel Without The Devil Within
,
Kdrama
,
kdrama news
,
kdrama updates
,
kwave
,
kwave news
,
kwave updates