Netflix 2022 K-Content Lineup: 3 Films Starring Yoo Ah In, Ong Seung Wu, Kang Soo Yeon, Joo Won, And More That You Should Watch Out For!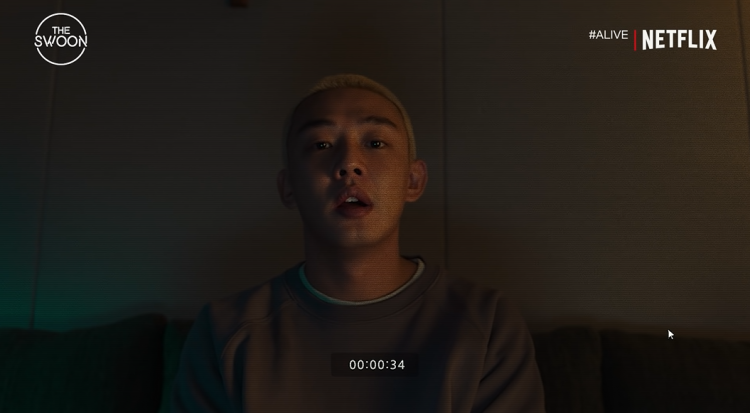 Recently, Netflix released their 2022 K-Content lineup and we are all excited for the amazing releases in store for Hallyu fans out there. In this article, we listed 3 K-Movies that you should watch out for on Netflix this 2022!
#1 "Seoul Vibe"
Genre: Action, Crime
Cast: Yoo Ah In, Go Kyung Pyo, Park Joo Hyun, Ong Seung Wu, and Lee Kyu Hyung
Set in 1988, drivers of the Sanggye Supreme Team become entangled in an investigation into a slush fund operation of a certain VIP figure. On the day of the opening ceremony of the 1988 Seoul Summer Olympics, the drivers of Sanggye Supreme Team get involved in a car chase as the movement of illegal funds take place under the chaos of everything happening in the city.
READ: Yoo Ah In, Ahn Eun Jin, Jeon Sung Woo, And Kim Yun Hye Are Confirmed To Star In Netflix's 'Goodbye Earth'
#2 "Jung Yi"
Genre: Sci-Fi
Starring: Kang Soo Yeon, Kim Hyun Joo, and Ryu Kyung Soo
Set in the 22nd century Earth, climate change has caused the planet to become uninhabitable. Due to this, humans live within a man-made shelter.
As everyone grapples with resources and power, a war takes place within the shelter. To win the war, Jung Yi who is the elite leader of the allied forces becomes the subject of a brain cloning experiment.
READ: Netflix 2022 K-Content Lineup: 3 Dramas Starring Ji Chang Wook, Hwang In Yeop, And More
#3 "Carter"
Genre: Action
Starring: Joo Won, Lee Sung Jae, and Kim Bo Min
In Carter, Joo Won is Agent Carter who wakes up one day in a motel room. He doesn't have any recollection of his identity and follows orders to join a mysterious mission.
READ: Shin Min Ah, Han So Hee, Kim Go Eun, & More: 2021's Top Female K-Drama Performances!
© 2022 Korea Portal, All rights reserved. Do not reproduce without permission.
Tags:
Yoo Ah-in
,
Yoo Ah In news
,
Yoo Ah In updates
,
Yoo Ah In movies
,
Yoo Ah In movie
,
Yoo Ah In netflix
,
Seoul Vibe
,
Seoul Vibe Netflix
,
Seoul Vibe updates
,
Seoul Vibe news
,
Seoul Vibe movie
,
Carter
,
Carter news
,
Carter movie
,
Carter netflix
,
Jung Yi
,
Jung Yi news
,
Jung Yi updates
,
Jung Yi netflix
,
Jung Yi movie
,
Netflix movie
,
Jung Yi movie netflix
,
Netflix
,
Netflix movies
,
Netflix 2022 korean movies