Netflix 2022 K-Content Lineup: 3 Dramas Starring Ji Chang Wook, Hwang In Yeop, And More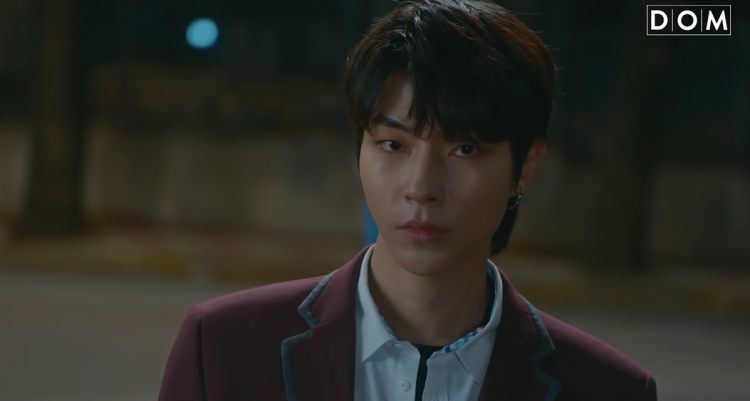 Recently, Netflix released their 2022 K-Content lineup and we are all excited for the amazing releases in store for Hallyu fans out there. In this article, we listed 3 K-Dramas that you should watch out for on Netflix this 2022!
READ: Shin Min Ah, Han So Hee, Kim Go Eun, & More: 2021's Top Female K-Drama Performances!
"Suriname" ("The Accidental Narco")
Genre: Thriller, Crime, Drama
Release Date: unavailable
Cast: Ha Jung Woo, Hwang Jung Min, Park Hae Soo, Jo Woo Jin, and Yoo Yeon Seok
The drama "Suriname" or "The Accidental Narco" will revolve around the life-saving journey of a Korean drug king in Suriname, South America. He will cross paths with a businessman who was engaged in a secret NIS operation. The K-Drama starring "Squid Game" actor Park Hae Soo will run for 6 episodes that are 50 minutes each.
READ: Netflix Officially Confirms A Second Season For 'Squid Game'!
"The Sound of Magic"
Genre: Life, Psychological, Drama, Music
Release Date: unavailable
Cast: Ji Chang Wook, Choi Sung Eun, and Hwang In Yeop
Adapted from the webtoon 'Annarasumanara,' will tell the story of a high school student meeting a magician at an abandoned amusement park. Ji Chang Wook takes on the role of Lee Eul, a magician who puts on magic shows to people who tell him they believe in magic.
Choi Sung Eun plays Yoon Ah Yi who is a high school student supporting herself and her sister because of their poor financial situation due to their parents leaving the two of them. Meanwhile, "True Beauty" star Hwang In Yeop is Na Il Dung who regularly competes with Yoon Ah Yi in class standing but eventually develops feelings for each other.
READ: Lee Jong Suk, Hwang In Yeop, Cha Eun Woo, & More: Fans Vote For 2021's Most Handsome Korean Actors!
"Somebody"
Genre: Thriller, Mystery, Psychological, Drama
Release Date: unavailable
Cast: Kim Young Kwang, Kang Hae Lim, Kim Yong Ji, and Kim Soo Yeon
Loosely based on the movie "American Psycho," the upcoming K-Drama will revolve around the character of Som who is a developer for the social app "Somebody." However, a murder takes place and the app "Somebody" is involved. Som's friend Ki Eun who is a detective investigates the murder. An attractive yet mysterious man name Yoon O crosses paths with Som and her friends Ki Eun and Mok Won.
READ: Netflix Release K-Content Line-Up For 2022, Here Are 3 K-Dramas You Should Watch Out For!
© 2022 Korea Portal, All rights reserved. Do not reproduce without permission.
Tags:
Hwang In Yeop
,
Hwang In Yeop news
,
Hwang In Yeop drama
,
Hwang In Yeop the sound of magic
,
Hwang In Yeop updates
,
Ji Chang Wook
,
Ji Chang Wook news
,
Ji Chang Wook updates
,
Ji Chang Wook drama
,
Ji Chang Wook the sound of magic
,
The Sound Of Magic
,
The Sound Of Magic
,
The Sound of Magic drama
,
The Sound of Magic netflix
,
Netflix
,
Netflix News
,
netflix updates
,
netflix kdrama
,
kdrama news netflix
,
Kdrama
,
kdrama news
,
kdrama updates
,
kwave
,
kwave updates
,
kwave news