APRIL's Naeun Responds To Apology From Netizen Who Accused Her Of School Violence!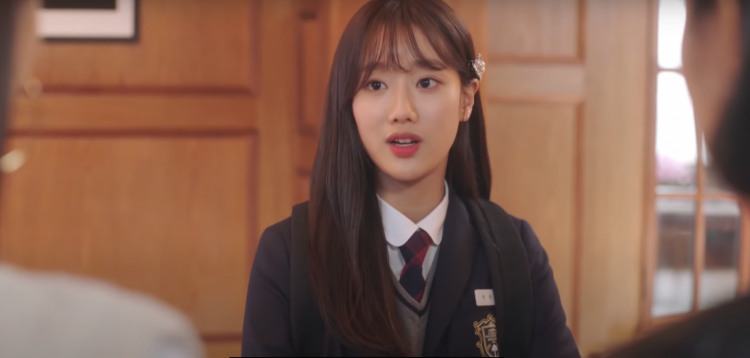 Earlier this year, school violence accusations were rampant in the K-pop industry, and among the K-pop idols who were charged was APRIL's Naeun.
In June of 2021, a netizen accused APRIL's Naeun of school violence. Naeun's sister firmly denied the accusations.
Things have now come to a conclusion as DSP Media, APRIL's label, released an announcement today on the 7th of January. The accuser notably made a handwritten letter and expressed that their main driving force was jealousy.
The netizen's apology to the K-pop idol alongside the reason why they antagonized APRIL's Naeun is as follows:
"During elementary school, I had been quiet and did not have much of a presence, compared to Lee Naeun who got along with other friends and was always bright and lively so I was jealous and felt inferior to her and ended up writing a post which detailed matters that had not actually happened and have no relation to any truth. I caused harm to Lee Naeun and her company through my huge mistake. I know that even though she settled with me, my mistake does not disappear. Through this matter I have realized that a small lie can cause huge harm. I'm sorry."
DSP Media went on to directly address the apology towards their K-pop idol, even revealing APRIL Naeun's response:
"[...] Meanwhile, 'A' (being the netizen) continuously expressed hopes to apologize to Lee Naeun with self-reflection for what they did wrong, and they relayed a letter written to Lee Naeun.
Lee Naeun accepted the apology from 'A' and decided to withdraw the legal complaint. We are sharing this information with fans who have waited for a long time with unchanging support.
We also once again emphasize that we will take action without leniency against acts of creating and spreading rumors with groundless false information.[...]"
Read DSP Media's full statement here regarding the apology towards APRIL's Naeun.
Stay tuned for more news and updates regarding APRIL and other K-pop artists.
© 2023 Korea Portal, All rights reserved. Do not reproduce without permission.
Tags:
kwave
,
kwave news
,
kwave updates
,
Kpop
,
kpop news
,
Kpop updates
,
DSP
,
DSP artists
,
DSP Media
,
DSP Media news
,
DSP Media updates
,
DSP Media April
,
DSP Media April news
,
DSP Media April updates
,
DSP Media APRIL bullying allegations
,
DSP Media April school violence
,
DSP Media April Naeun
,
DSP Media April Naeun news
,
DSP Media April Naeun updates
,
DSP Media April Naeun bullying
,
DSP Media April Naeun school violence
,
APRIL
,
April news
,
April updates
,
APRIL bullying scandal
,
APRIL bullying
,
April school violence
,
kpop school violence
,
April Naeun
,
April Naeun news
,
April Naeun updates
,
April Naeun school violence
,
April Naeun school violence accusations
,
April Naeun school violence news
,
April Naeun school violence updates
,
Naeun
,
Naeun news
,
Naeun updates