Monster Rookie Things: Kep1er Follows In aespa's Footsteps After Reaching Milestone On Hanteo Chart!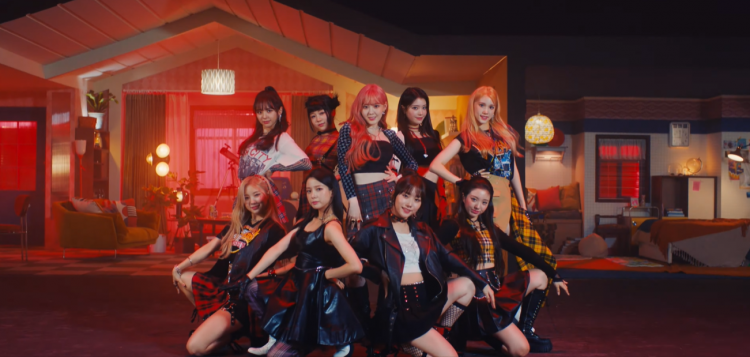 Although initially facing adversity due to their debut delay, Kep1er started 2022 with a bang after reaching a highly impressive milestone on Hanteo Chart with their debut album "FIRST IMPACT" and their title track "WA DA DA," proving they have the potential to be monster rookies.
Kep1er was supposedly making its debut on the 14th of December last year, but after a staff member, unfortunately, contracted COVID-19, it was decided that Kep1er's debut would be moved to 2022.
READ: Kep1er's Xiao Ting & Mashiro Test Positive For COVID-19, Girl Group Delays Debut!
As of writing this article, Kep1er made their debut yesterday on the 3rd of January, with "WA DA DA," and the K-pop girl group has already shown their ability to break records and reach milestones, more specifically on Hanteo Chart!
To the delight of their fans, Kep1er has officially set a new record for K-pop girl groups on the Hanteo Chart with their debut album "FIRST IMPACT", specifically Hanteo's album chart, by becoming the K-pop girl group with the highest number of first-day album sales, overcoming SM Entertainment's aespa.
Notably, Kep1er's first-day sales of 150,082 were able to surpass aespa's record number of 147,195 in the Hanteo chart with their debut.
Kep1er's new record on the Hanteo Chart is a highly impressive achievement due to their debut album. Prior to their debut, Kep1er was already facing adversity such as unwarranted hate, especially towards member Huening Bahiyyih, TXT Huening Kai's sister.
Fans have now praised Kep1er due to their hit debut, and even aespa congratulated the K-pop girl group on their debut, more particularly since Kep1er's Chaehyun is close with the members of aespa from her days as a trainee under SM Entertainment.
Congratulations to Kep1er on their successful debut with "WA DA DA" and their new record on Hanteo Chart!
Stay tuned for more news and updates regarding Kep1er and other K-pop artists!
© 2023 Korea Portal, All rights reserved. Do not reproduce without permission.
Tags:
kwave
,
kwave news
,
kwave updates
,
Kpop
,
kpop news
,
Kpop updates
,
WAKEONE Entertainment
,
WAKEONE Entertainment artists
,
WAKEONE Entertainment Kep1er
,
WAKEONE Entertainment Kep1er debut
,
swing entertainment
,
Swing Entertainment artists
,
swing entertainment news
,
swing entertainment updates
,
Swing Entertainment Kep1er
,
Swing Entertainment Kep1er debut
,
Kep1er
,
Kep1er news
,
Kep1er updates
,
Kep1er debut
,
Kep1er WA DA DA
,
WA DA DA
,
Kep1er FIRST IMPACT
,
FIRST IMPACT
,
Kep1er and aespa
,
aespa and Kep1er
,
aespa
,
aespa news
,
aespa updates
,
Kep1er debut album
,
FIRST IMPACT sales
,
FIRST IMPACT album sales
,
Kep1er album sales
,
Kep1er debut album sales
,
Hanteo
,
Hanteo news
,
Hanteo updates
,
Kep1er Hanteo
,
Hanteo Kep1er
,
Hanteo Chart
,
Hanteo Chart news
,
Hanteo Chart updates
,
Kep1er Hanteo Chart
,
Hanteo Chart Kep1er
,
Hanteo album Chart
,
Hanteo album Chart Kep1er
,
Hanteo album Chart sales
,
Kep1er Hanteo album Chart